I needed to run away for a while and decided to go to Indonesia.
For my choice of destination I was influenced by the extensive travels of my friend Jury, who considers Indonesia to be his favourite in the whole of South East Asia. Listening to his advice I settled on the following itinerary:
Sydney – Adelaide – Denpasar – Surabaya – Semarang – Wonosobo – Dieng – Borobudur – Yogyakarta – Malang – Cemoro Lawang – Surabaya – Denpasar – Brisbane – Sydney.
The trip took only 10 days, but I managed to see a lot, traveling with all kinds of transports. I found the people of Indonesia (Java) to be always kind, generous and very helpful without making you feel burdened or embarrassed. I found friendship and goodness everywhere, even with the touts, who will be OK if you find the right approach with them. I am now converted – Indonesia is also one of my favourite destinations.
This is the true account of my 10 days travel around central Java:
Sydney – Adelaide – Denpasar – Surabaya
In the morning of my departure from Sydney I suffer a terrible headache; some kind of a migraine settles in my head. The flight to Adelaide is like a dream. I don't remember anything, clasping my eyes and head to escape the pain. Then in Adelaide, through the blur I see a sign "International departures" and enter the waiting area like a zombie not thinking that there are still a couple of hours until my flight. Bugger, no breakfast and no lunch, but one overpriced sandwich for $9.95 – the only choice available here, which I put in the bag for later.
I sleep the whole four and a half hours flight to Bali. There is a massive queue for passport control and a few louts, who offer to speed up your progress in exchange for money. I ignore them, even though it takes about an hour to shuffle the long zig-zag lane.
Once through customs, I buy an Indonesian sim card (Simpati 200k rupiahs). Seems expensive, but solves my data and phone problem immediately and I send a message to my girl to ease her anxiety about my wellbeing. It works.
The touts outside are not that pushy. They even direct me to the domestic terminal, which is full of more interesting people, local and not western tourists. I'm not able to see them well as my headache is worse than ever. Then we board a small and very unpromising propeller aircraft. But it flies good! Take-off and landing are much better than the larger aircrafts. I sleep again and it is dark when we finally hit Surabaya.
From the internet I know to get a prepaid taxi for a flat 100k and my driver don't waste time jumping on the highway. He doesn't speak English, but I help him find the hotel with Google maps on my smartphone. We arrive at Providence Homestay around 9 pm. My room is totally bizarre – separated from" the lounge" with wardrobe sliding doors. They even have mirrors on the outside?! The shower is cold, all the channels on the TV are blurry and there is no sink or a mirror to see your chin if you want to shave. The worst is the bright light that will torture me all night through the glass above the wardrobe sliding doors. I will have to get up in the middle of the night to turn it off (my headache is still immense). But I don't care – for only $16 a night, I don't expect much.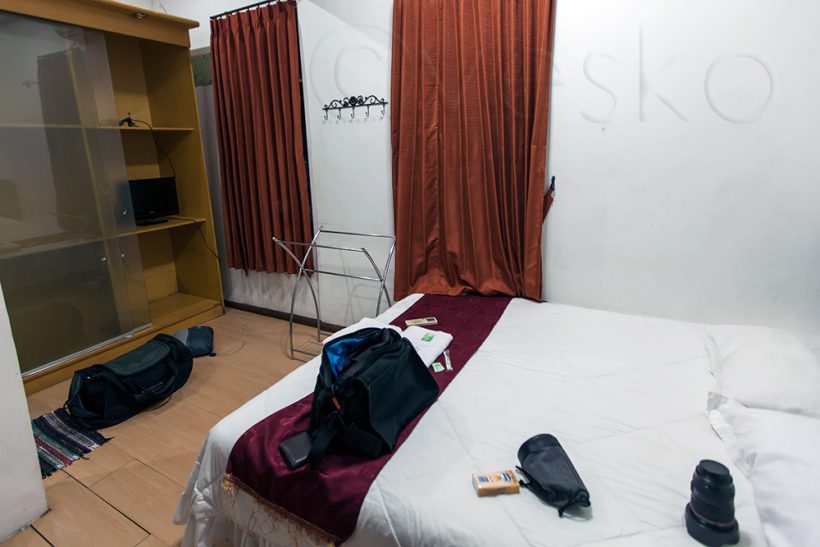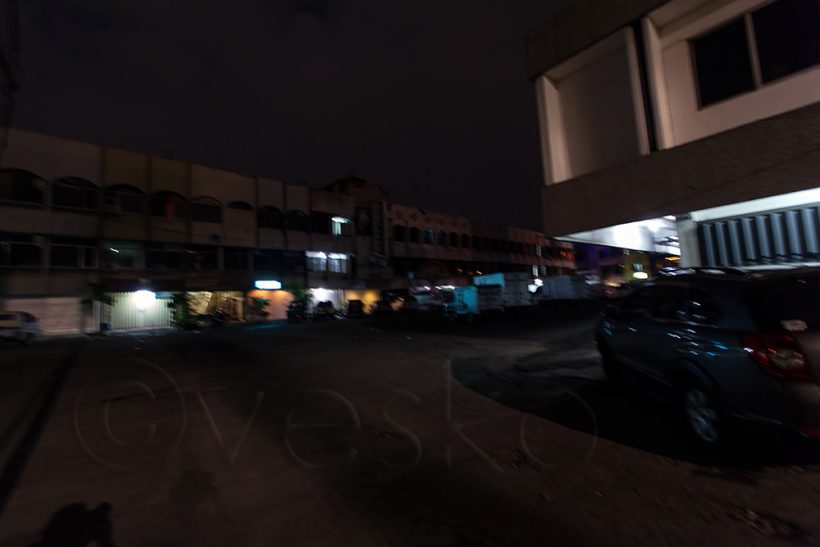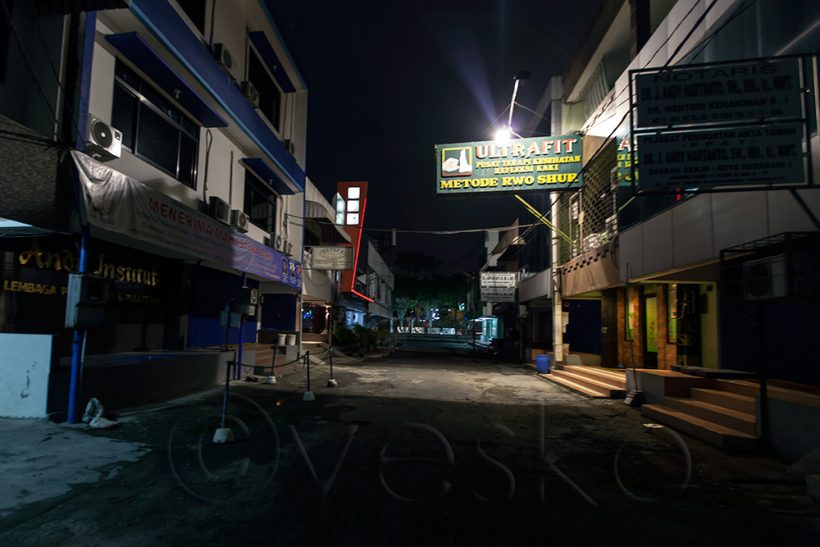 I lock my bag to the toilet bowl and rush out to find food. The area around Providence Homestay is quite dull, but shining across the road I see a glitzy shopping centre with a food court on the third floor (Ciputra World Shopping). Shit, the numerous food vendors are already closing down. I manage to find one guy willing to make me nasi ayam goreng (fried chicken rice) for 18k. It's a bit sweet for my taste, but helps the headache. I buy a bottle of water and head back to my "wardrobe" at the Providence Homestay.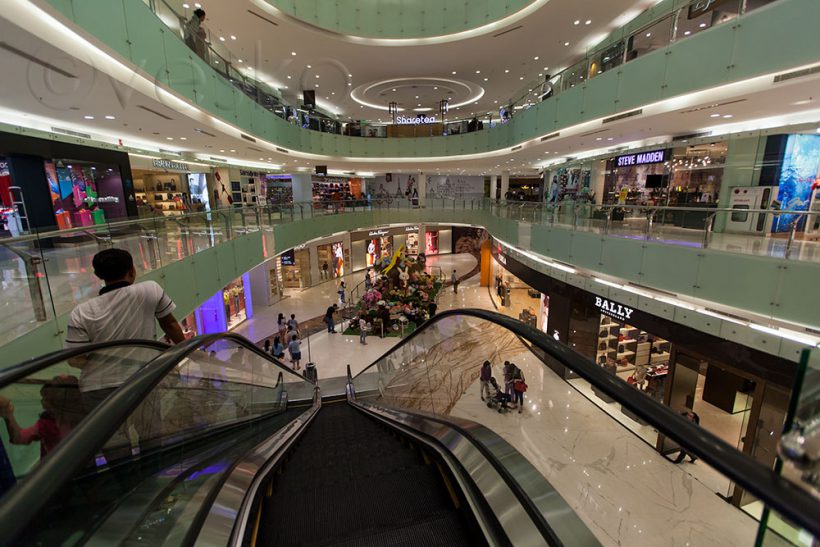 Stay with me my friends – tomorrow I will see what I can see in Surabaya.
Did you like my post? Please share it with your friends and don't forget to leave a message. To have some feedback would be lovely. Thank you.