Cape York Trip
The story of my ten days, 7 000 km trip to Cape York.
During my trip to Bilbanya dunes (read about my trip to Bilbanya Dunes here: Bilbanya Dunes) I discovered that I enjoy driving long distances. My golden size of driving for a day would be about 1000 km, but 1200 km or even 1300 km wouldn't be a problem. That particular discovery made my 7000 km return trip from Sydney to Cape York possible in the limited (10 days) time that I could afford to stay away from work. So it began.
Day 1 – 1220 km
This morning I start at 4.18 am. The plan is to cover 1220 km today. It is easy drive out of Sydney without the morning traffic , then easy drive all the way, except around Singleton, where a congestion of slow moving vehicles irritates me senseless. Later in the day I stop to make sandwiches for lunch and extra coffee, then I panic that the day is short and my progression is too slow. This makes me drive without stopping the next five or six hours, all the way to my chosen camping spot (seventy kilometres out of Injune). I arrive there around 6.30 pm – half an hour after darkness, but nevertheless I find a nice spot, cook BBQ pork ribs, fry/steam some spiced potatoes and make myself a huge green salad. The night is not as cold as in Sydney – it's obvious that I'm moving closer to the tropics and I feel good.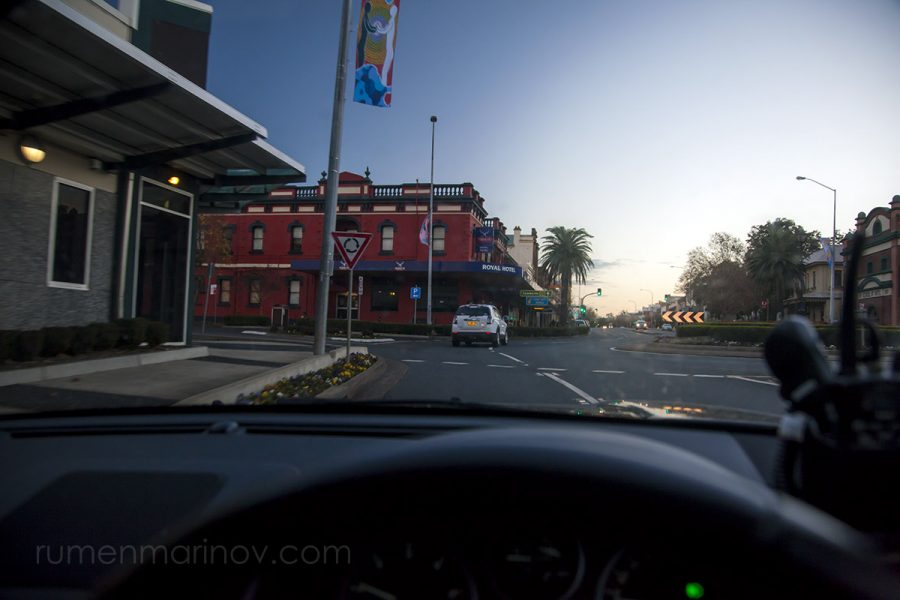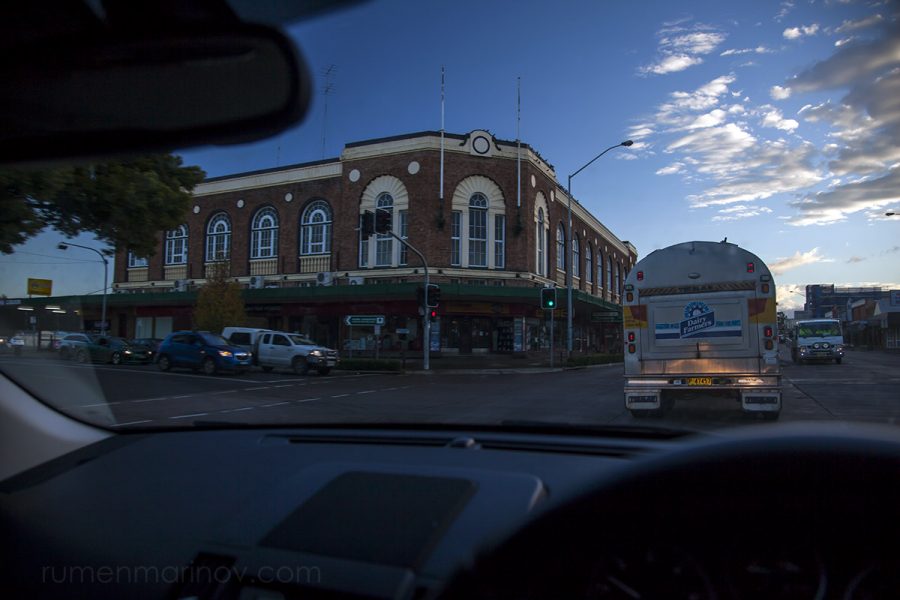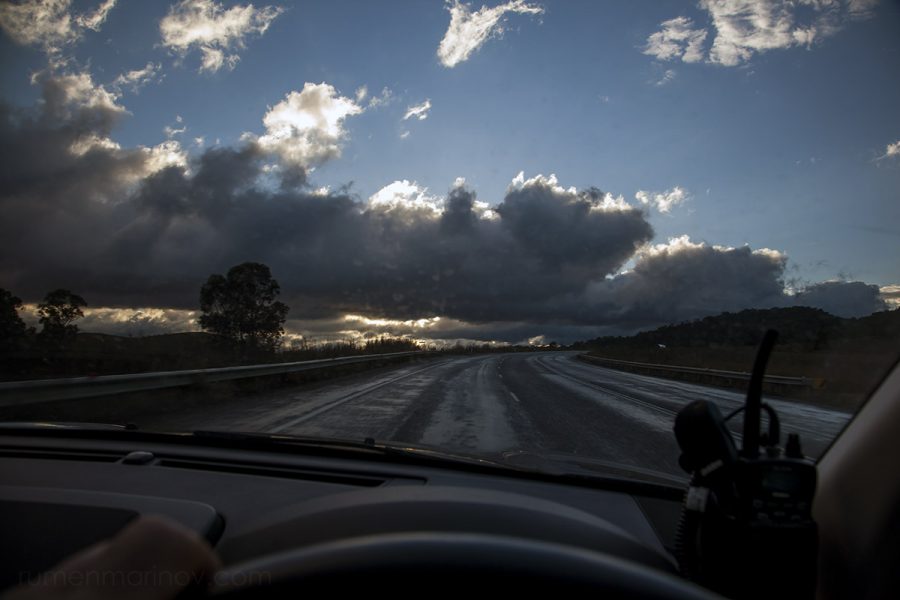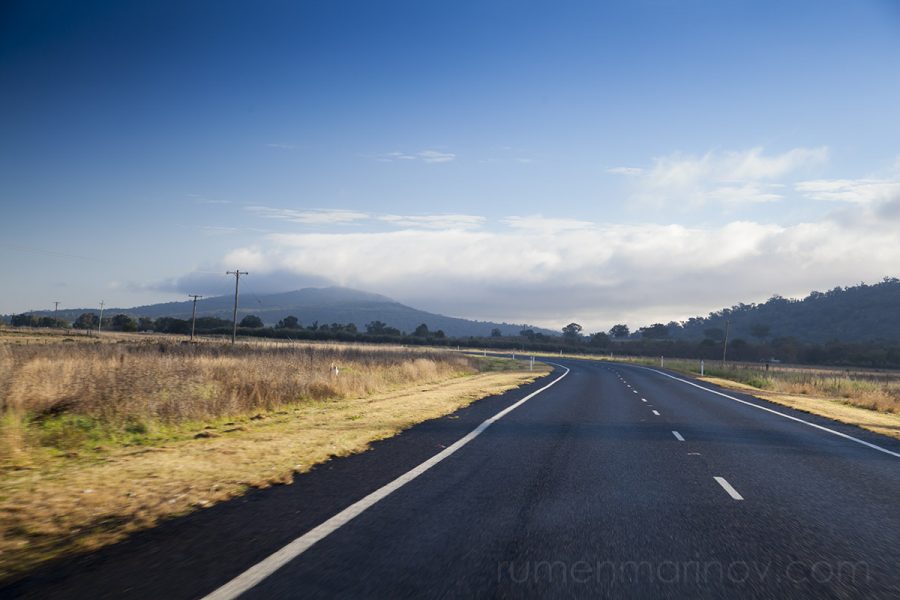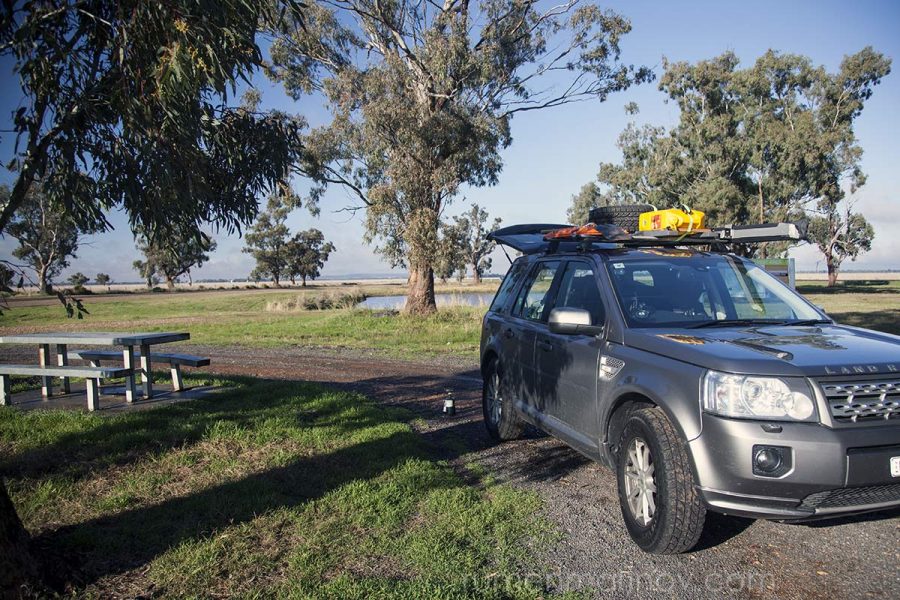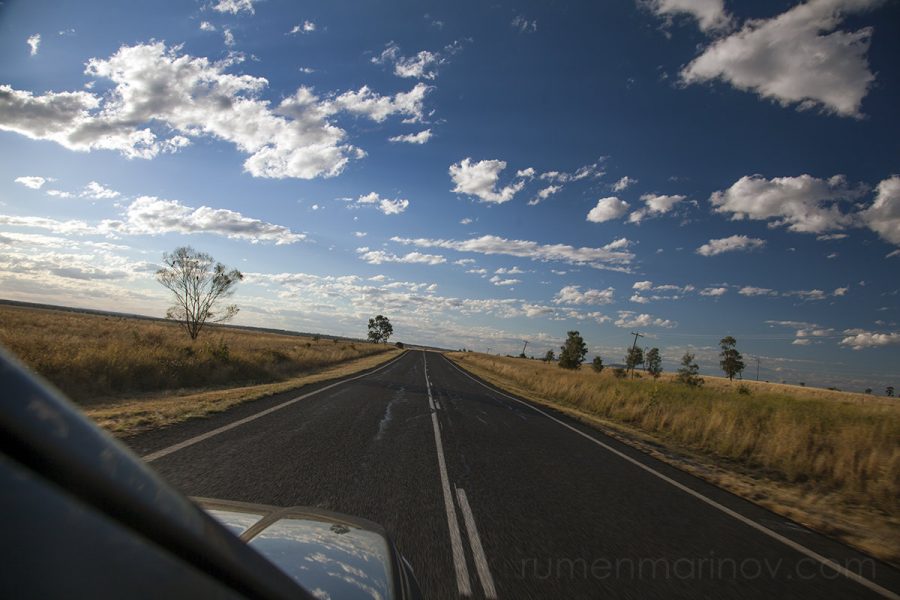 Day 2 – 1122 km
Of course I wake up very early (4 am to be specific), but for some reason I take my time to pack up and manage to jump on the road around 6 am. I realize that with the tent, although categorized as "instant", it takes much longer to pack up, in comparison to my customary sleeping in the car. But then – the tent and the cot I stretch in it with its soft mattresses are so much more comfortable. I will probably not give them up.
The plan for today is to reach somewhere, just before Cairns. The distance is less than yesterday (1122 km to be exact), so I should be fine. And I am fine – the drive is wonderful. Too bad it gets dark very quickly here.
On Wicki camps I find a place called Garradunga Hotel (I like that name), which provides free camping if you buy at least a beer. The pub is hidden in the sugarcane plantations typical for the area with their numerous railway tracks for getting the produce out. Without the exact coordinates on my GPS I would never find it in the dark. But I find it and I get a beer or two, plus a feed of seafood. The proprietor is happy with my business and I am happy with the seafood (it is real fresh) and I am also happy with the soft grass provided for my camp right next to a few palm trees.
There are other travellers with their children dining in the pub, and the conversation is lively, but I am somewhat stunned by the long drives last couple of days and cannot take part in the little chat the way I normally do. Perhaps that's why I go to bed early and sleep well.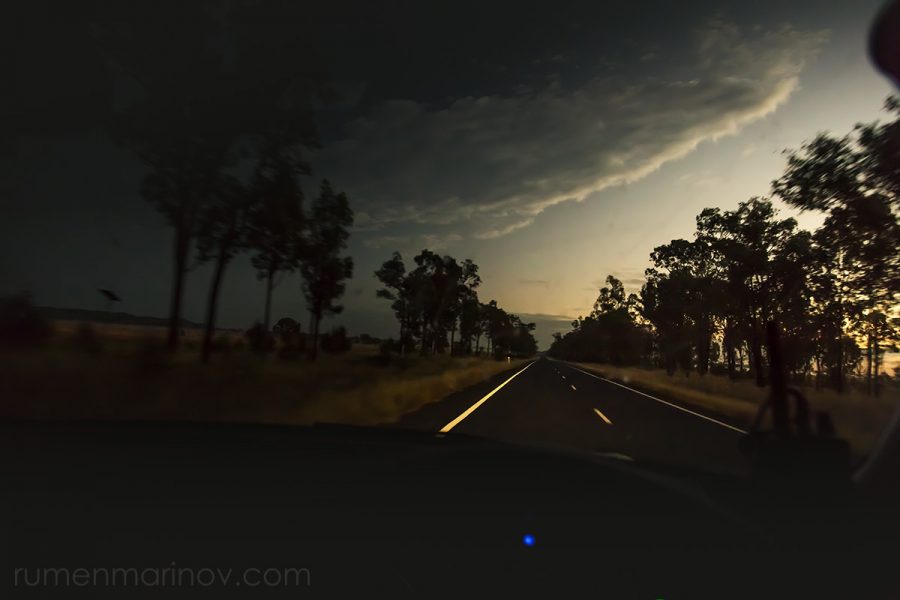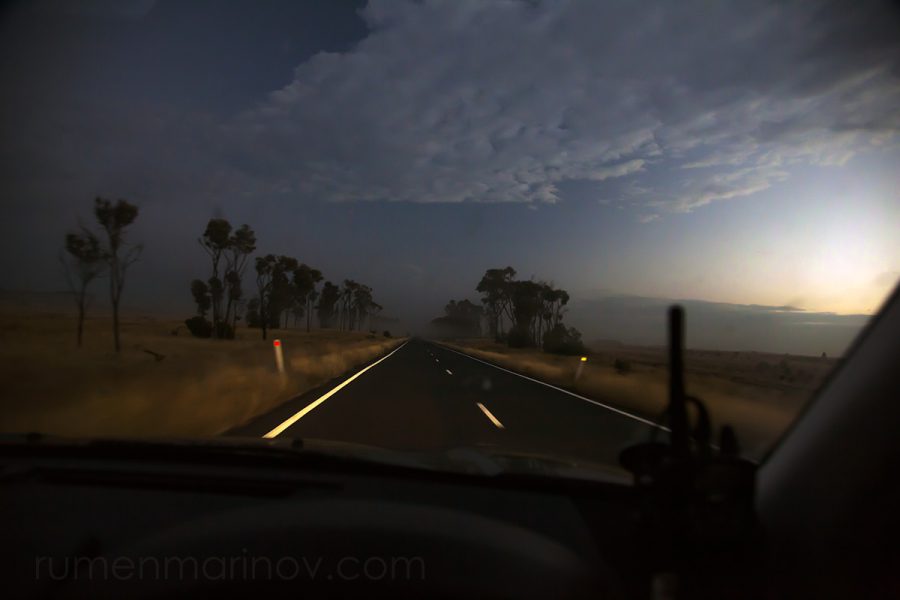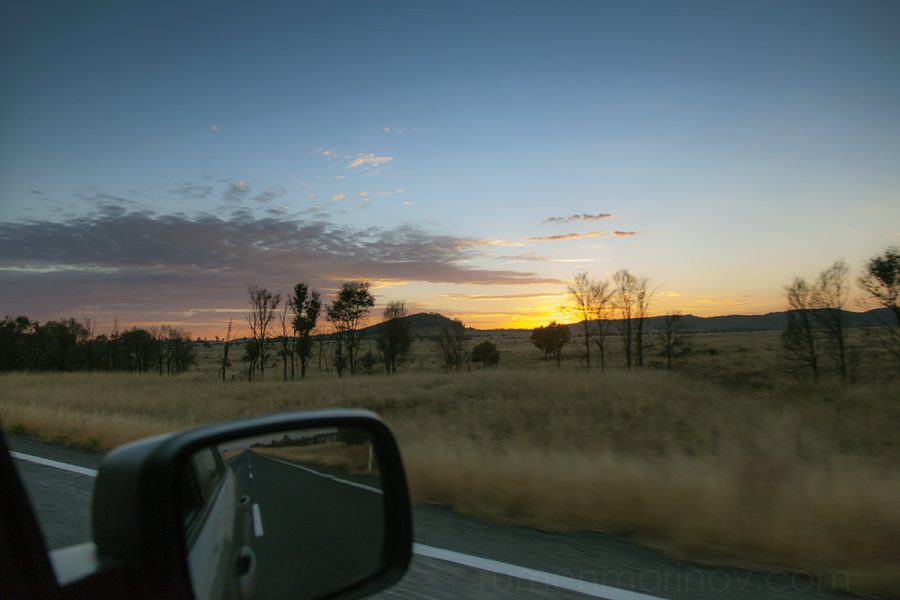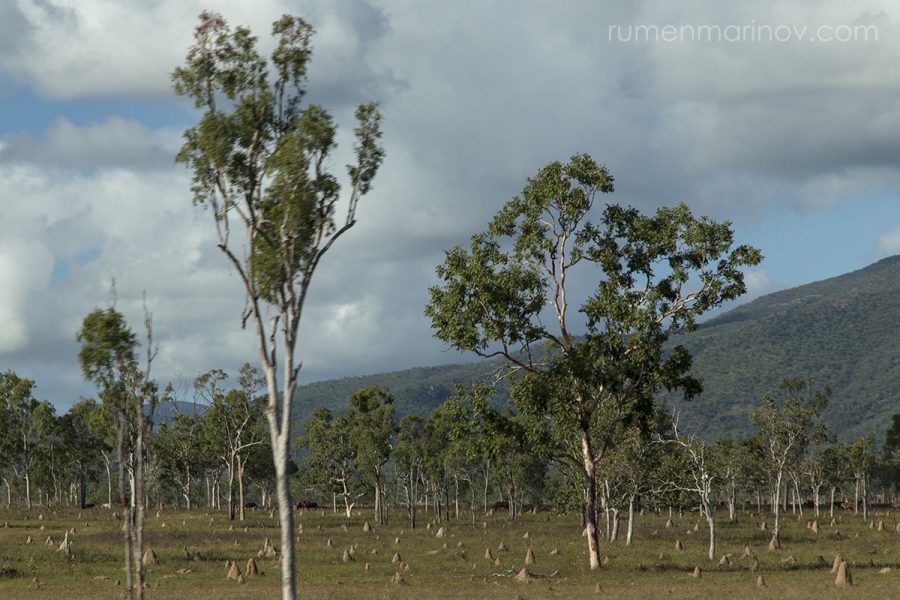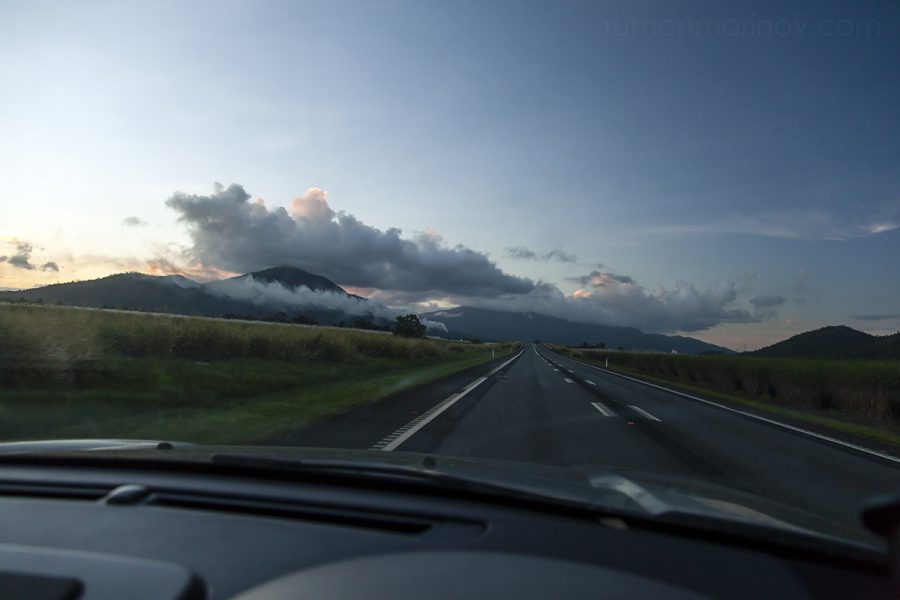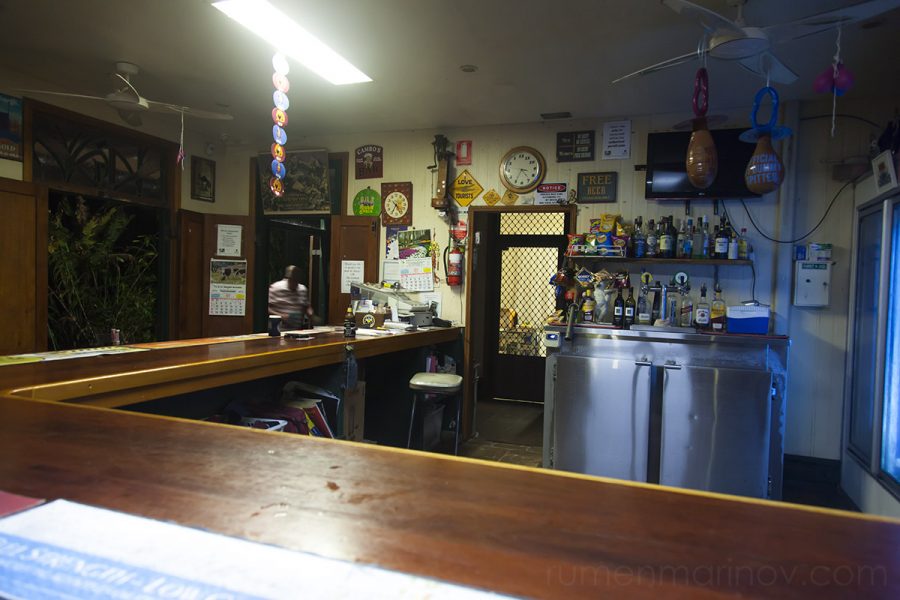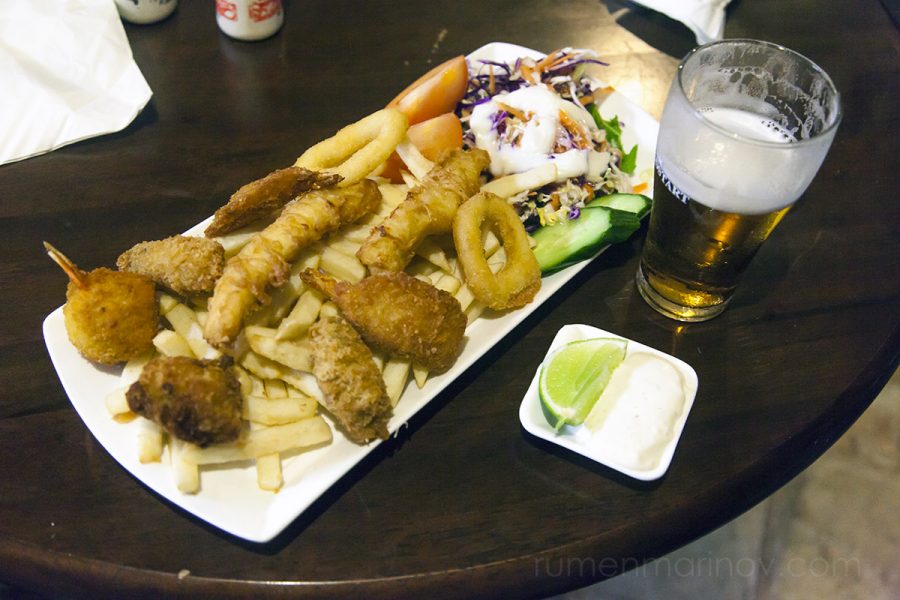 Day 3 – 633 km
This is a strange morning. I am up very early (as usual) and the whole pub and grounds are covered with tick wet fog. Dialling in a fake address in Cairns makes my car GPS to take me on a long drive around the sugar plantations. I don't mind – with this fog I feel like driving in a fairy-tale.
It is still dark on the highway and the fog makes it impossible – can't see the bends properly and the ever present danger of hitting some stupid kangaroo makes me drive slowly. Inevitably a big truck lines up behind me and on the UHF channel 40 I ask him to jump in front, I'll be happy to drive behind him. The guy knows the road and despite the high speed I feel very relaxed behind him. Entering Cairns I give him my thanks and we part ways.
I like Cairns. It is now just light and after topping up the diesel (the cheapest on the trip at $1.20), I head to the town centre for breakfast in one of the numerous cafes lining up the beachfront. The fitness maniacs are out in full force here; drinking my coffee I watch them for a while and when I've had enough watching them, I jump in the car and drive out of Cairns. God, there are so many roundabouts on the way to Port Douglas!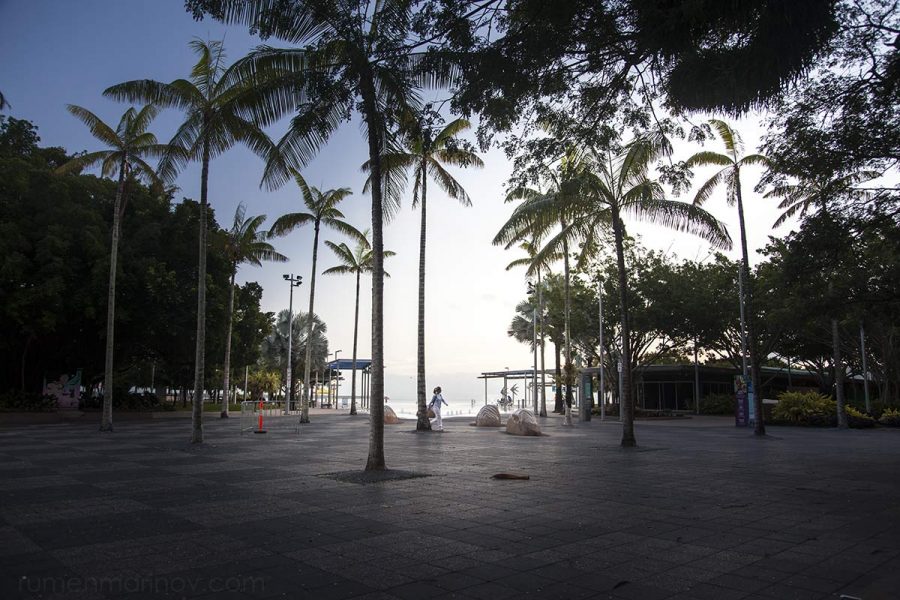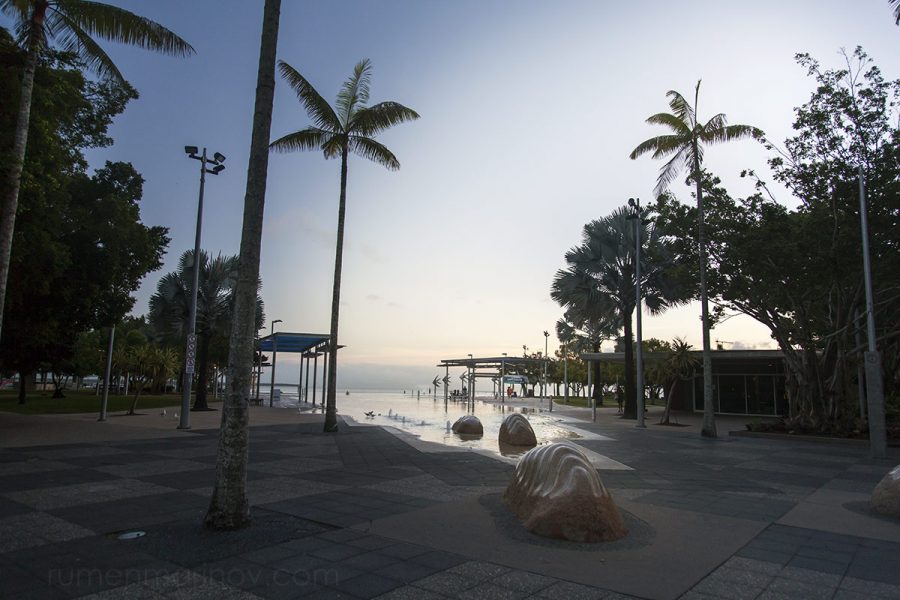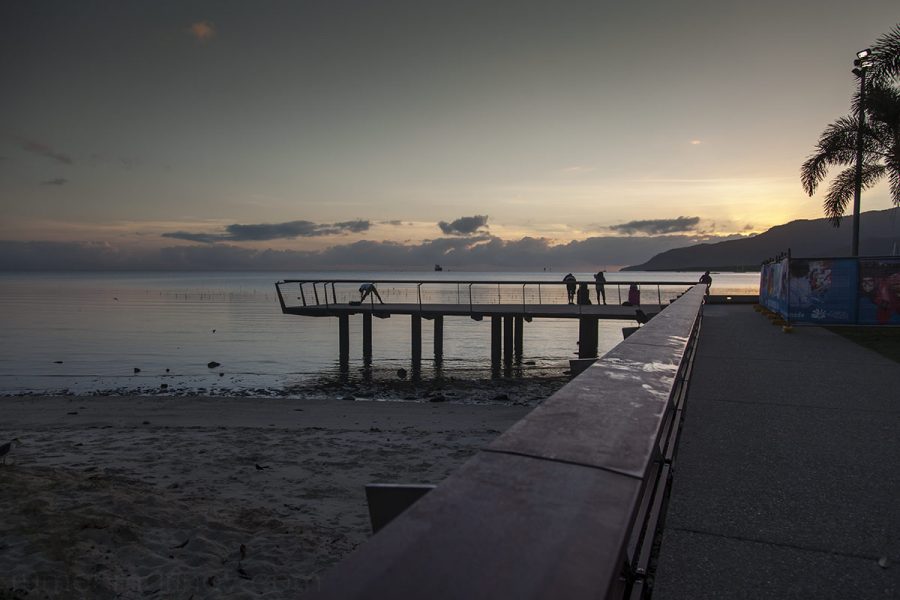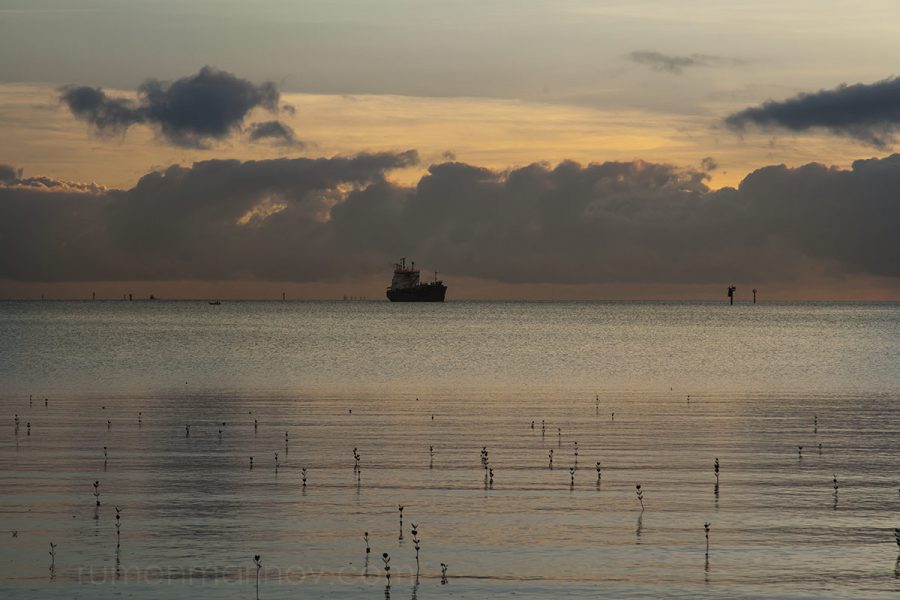 The drive out of Cairns is picturesque, hugging a sea cliff, similar to the Great Ocean Road in Victoria, but that means it is also very slow and congested. Then past Port Douglas and before Mossman I turn south/west to climb a mountain and then to descend a mountain (this must be the Black Mountain), then finally I start the real drive to Cooktown. At Bob's Lookout I stop to make some photos and meet a couple of cheerful American ladies from Seattle. They are very excited about their little adventure to Cooktown with a hired car from Cairns. I tell them that I am also very excited about my trip to the Tip. They don't have a clue what the Tip is.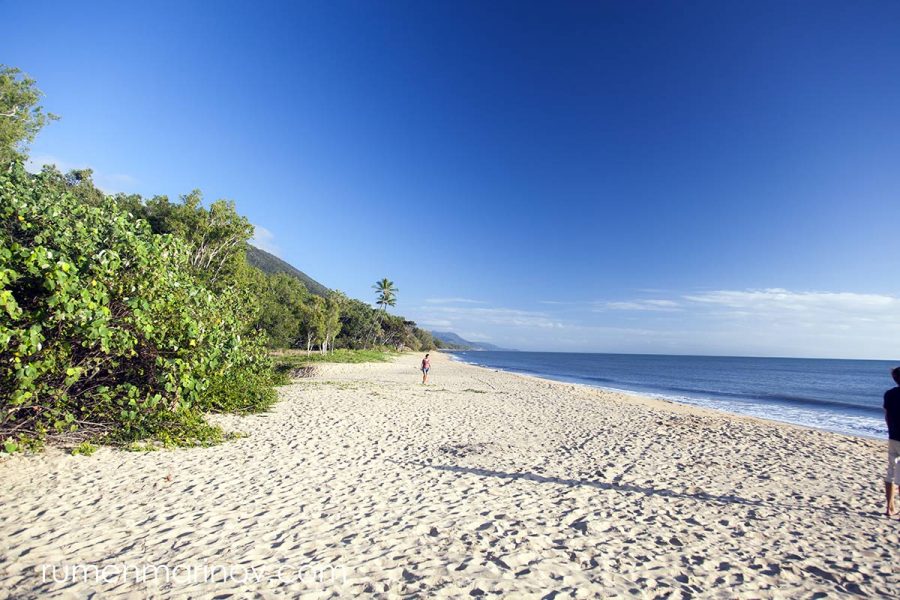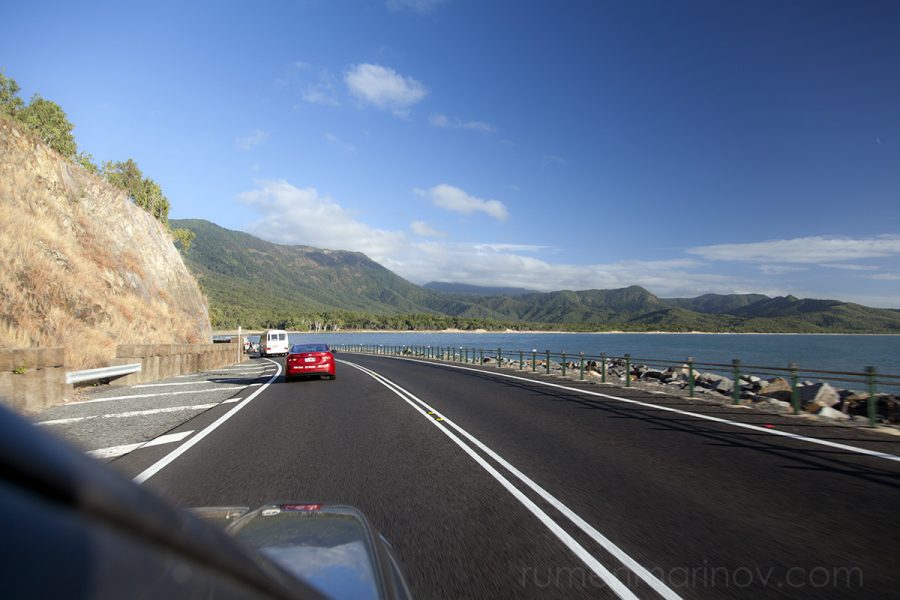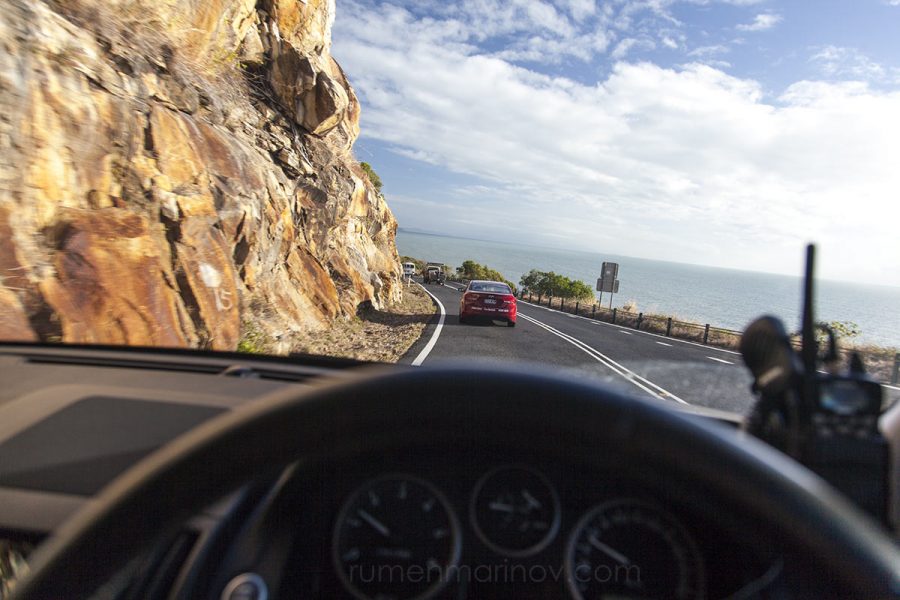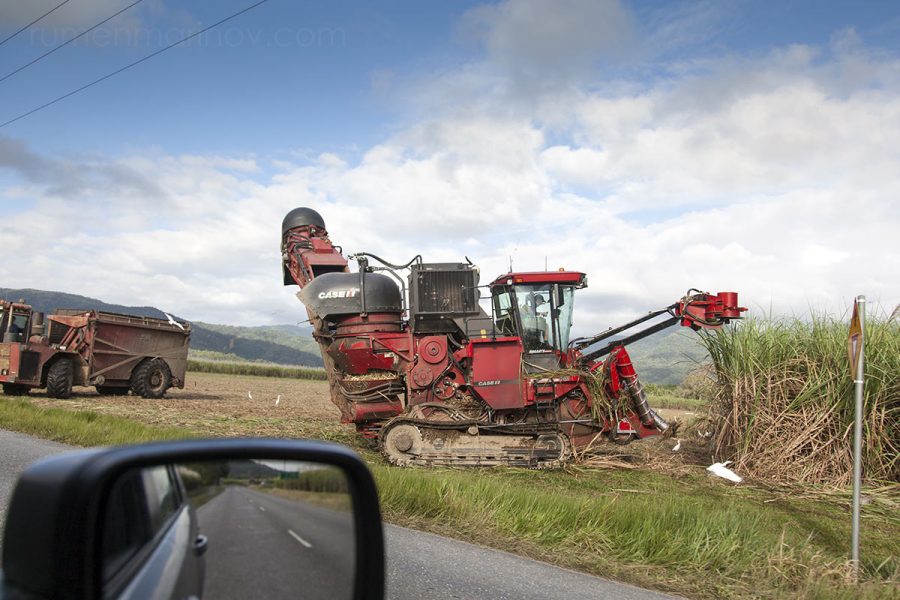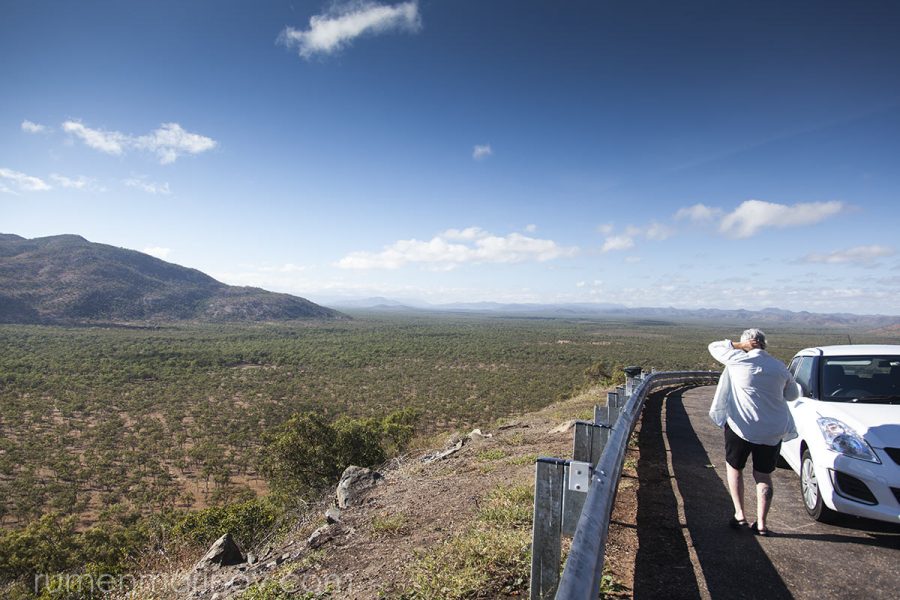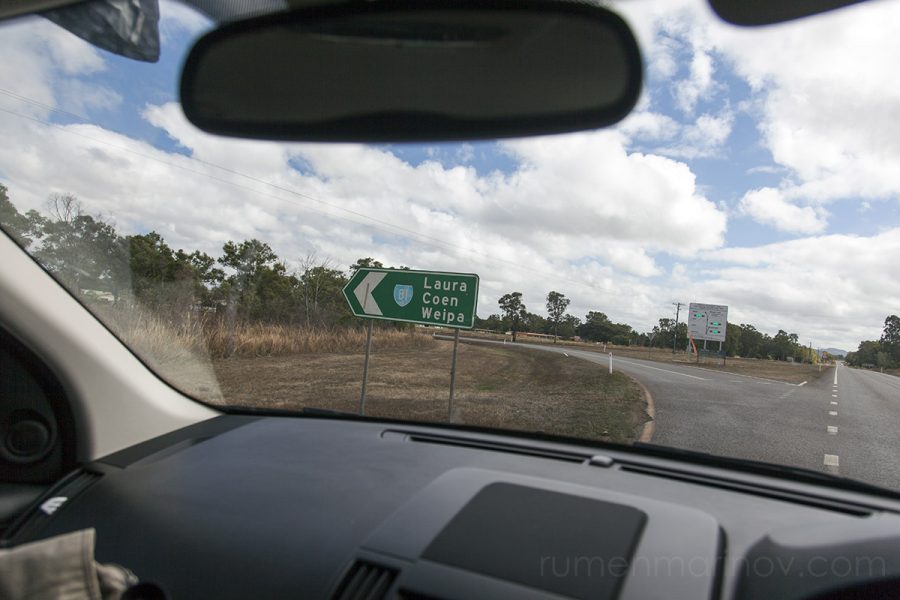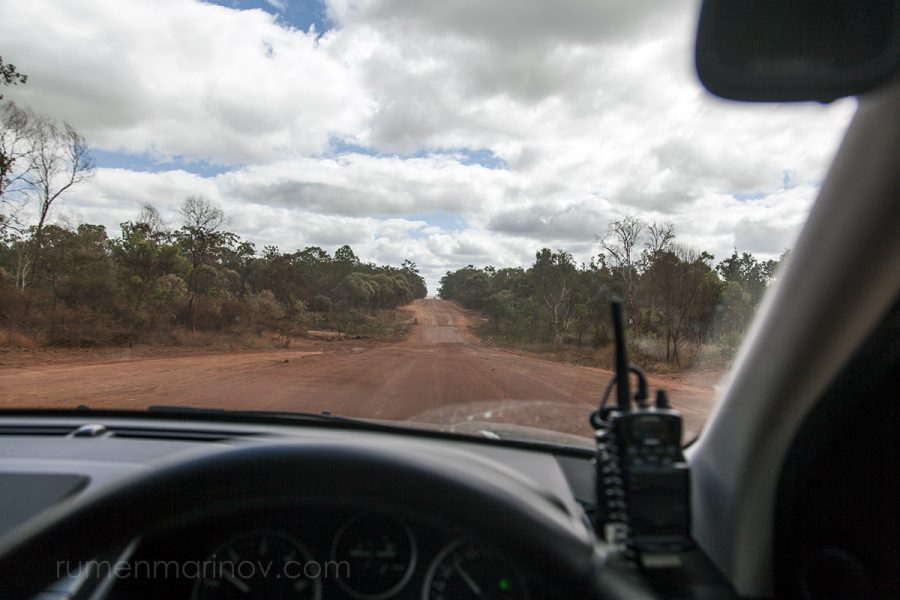 Then it is a bit of a blur – I drive and drive until I finally hit dirt road. Later I'll learn that the dirt road starts just after Laura, where they say there is a very good example of Aboriginal rock art, but as ever I don't have time to stop and explore.
The corrugations are not so bad, but nevertheless I drop the tyre pressure to 22-23 psi and the ride becomes more comfortable. Along the way I experiment with the speed to find "the soft spot". With this corrugations, I am best around 70-75 km/h. Long stretches of dirt road are followed by short stretches of tarmac, just to remind you how nice the ride could be.
There is not much incoming traffic and I am grateful as their dust covers my vision for a good five seconds after they pass. Late in the afternoon I reach Coen, well within my plan for the day.
Just out of Coen (after re-dieseling for $1.60l) I find the perfect camping spot next to a little creek called Coen River). The water is so warm and clear that I swim in the creek, have a long shower on the beach and also replenish my water reserves – I carry total 50 l of washing water, plus about 28 l of drinking water.