Click here to read part two: The Great "Outback Bash" 2
Another drive in the Outback, part 1
I had a plan to travel up to Cape York in a speedy two weeks stretch. My preparations for this huge trip were getting on beautifully, when a nasty chest infection struck me down very badly indeed. My two weeks window was reduced to ten days and then to a week. At least the ex-ray showed that it is not pneumonia. So, I was stuck in Sydney with the bad cough and the doctor recommending rest. For some reason this made me furious, I had the urge to do something, to drive away no matter what.
Well, I'm thinking – Cape York is some 7 000 km away and not possible at the moment, but the outback is much closer, say the legendary Birdsville Track where the legendary mailman Tom Kruse was traveling the 1000 km return run from Maree to Birdsville in the beginning of last century. Sounds like a good plan.
Obviously my first drive is to Broken Hill, about 1 200 km from my house. I wish I had a magic wand to transfer myself with the car some 2 000 km away from Sydney, where all of the interesting tracks start, but for now I settle with the 14 hour drive, which I don't mind, except for the jumping kangaroos in the dusk at the end just before Broken Hill – I would inevitably hit one of them swerving to the left and later will discover the little fog light broken in. Lucky in this case, considering.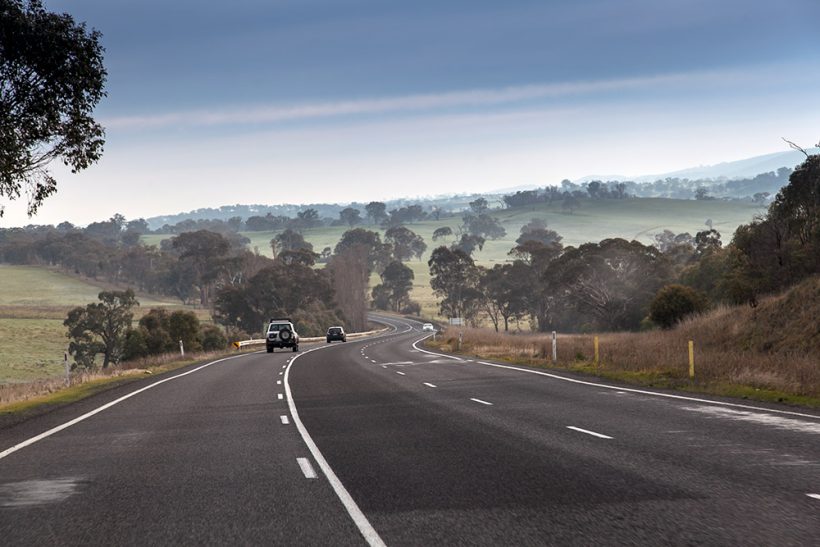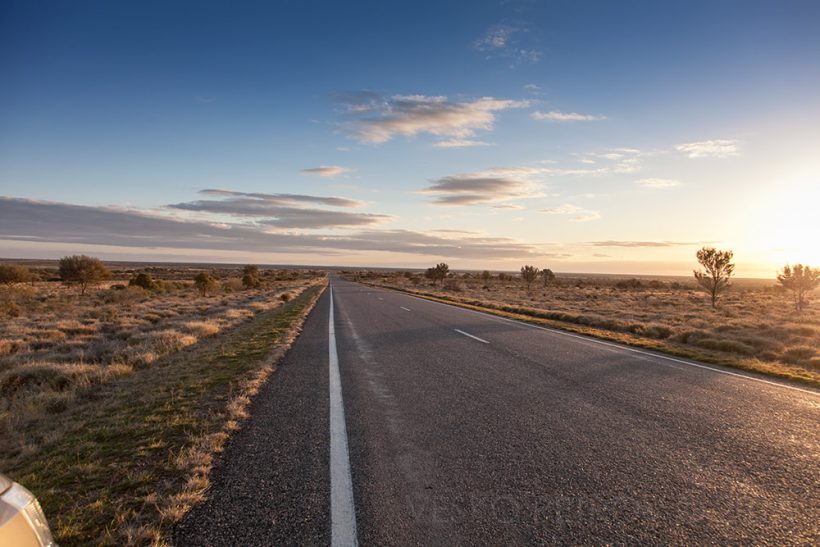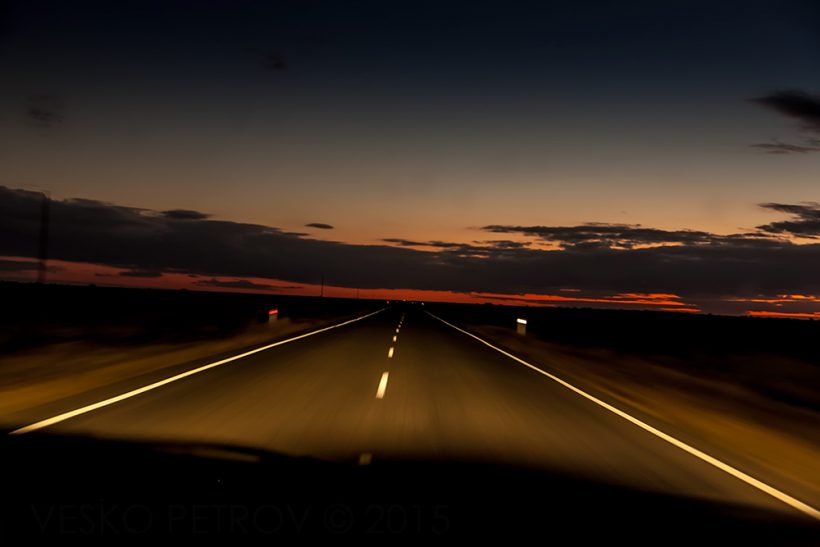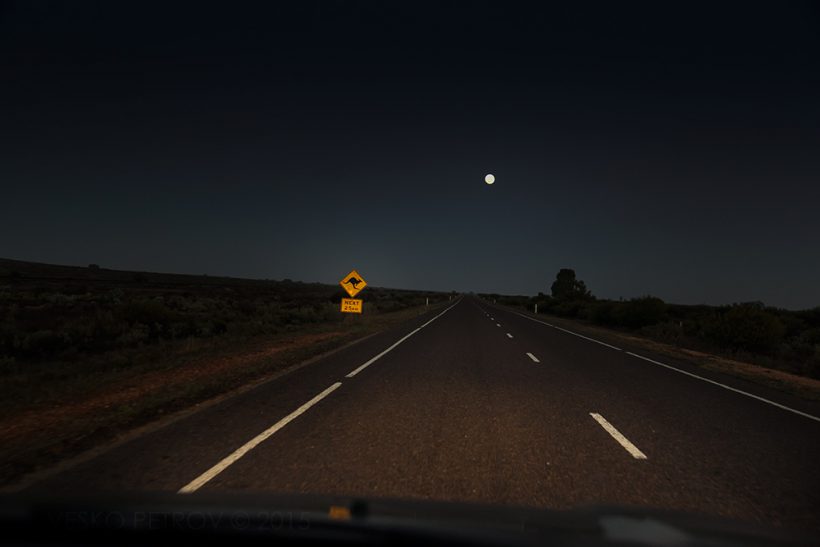 The best pizza in Broken Hill is rubbish. They haven't heard of capricciosa and the base they use for their pizzas is frozen from the freezer! This irritates me a lot and I start to speak to them in Italian to see what will happen, but there is no response (they don't know Italian as well as they don't know how to make Italian pizza). Later I will need some alcohol to make the taste of the pizza more agreeable. Lucky the long drive today gives me a good night sleep in the budget motel. My room is right to reception and when I pay my $85 I say to the old lady receptionist that I hope she is not planning a wild party in the reception room next to me tonight… she is not amused.
I wake up very early, it is still dark but after my strong coffee the drive out of Broken Hill is full of promise. There is a huge moon leading my way. I overtake a small car driving around 80 on the 110 km freeway. I overtake it, but then I realise that perhaps they drive slowly because of the fog or the possibility of black ice on the road. This makes me more cautious.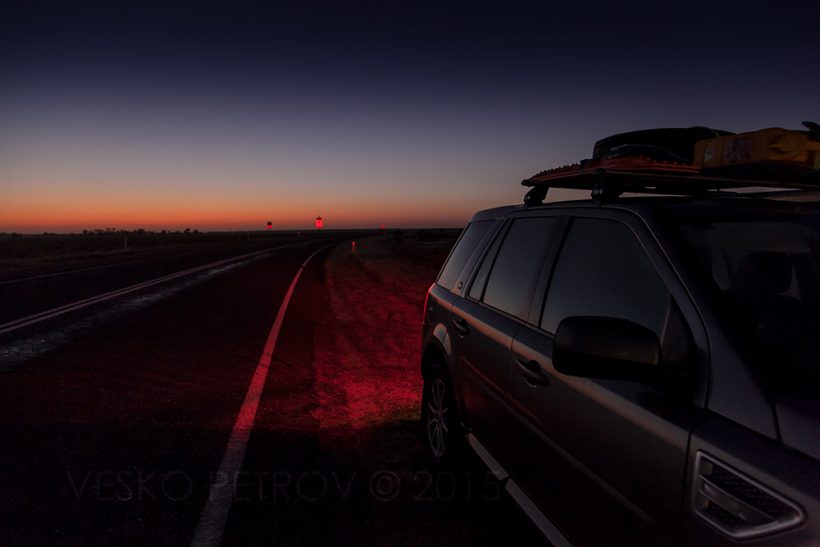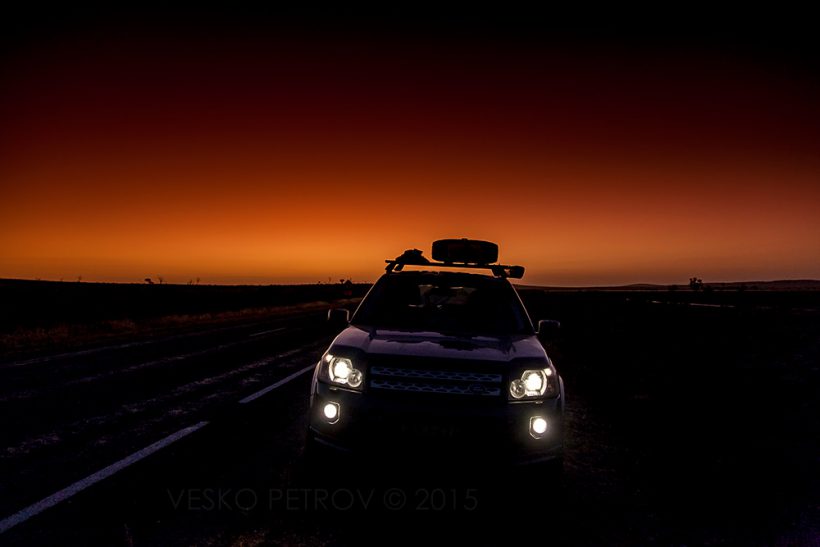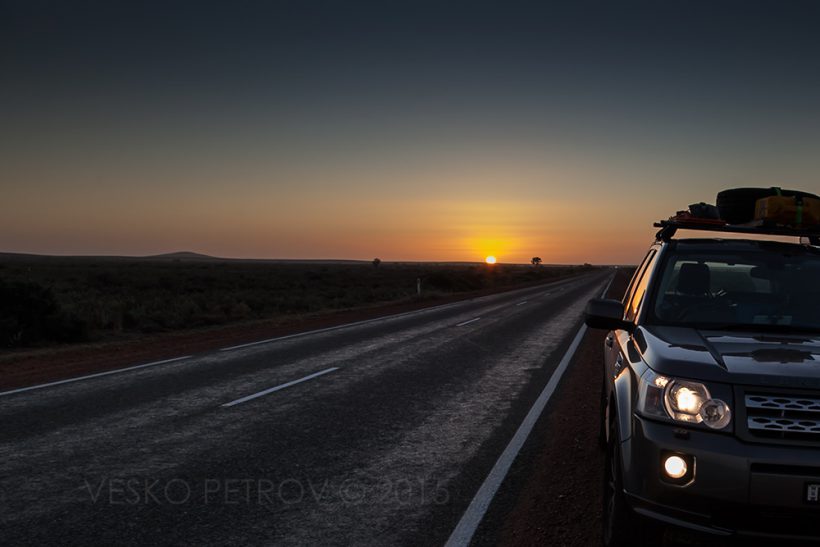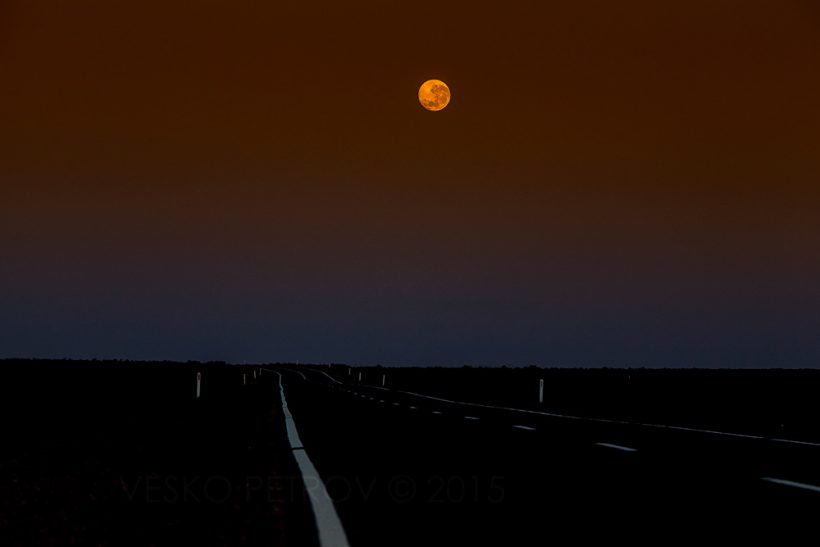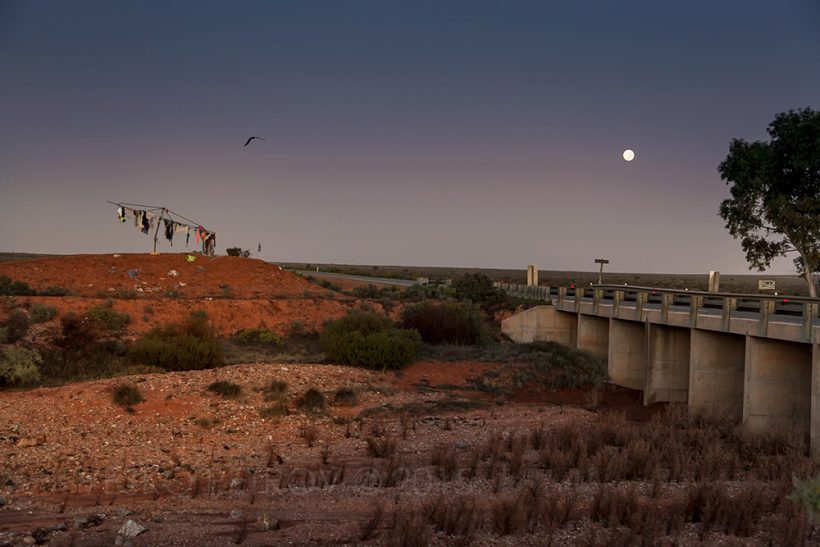 Soon I get to Yunta, where I fill in some diesel and decide to take the short cut on the dirt road to Arkaroola recommended by Mike. I drop the tyres to 26 psi, but there is no need, the track is so good, I can speed up to 110 k, no problem. I move slowly though, it's a pleasant drive, the country is beautiful. I stop frequently to make photos and to explore the ruins of the old gold town of Waukaringa.  Sometime in the afternoon I reach the Flinders Ranges and cross them to get on the main road for Maree. The little village there called Copley is not very inviting, so I stop briefly just to pump up the tires and continue on my way to Maree.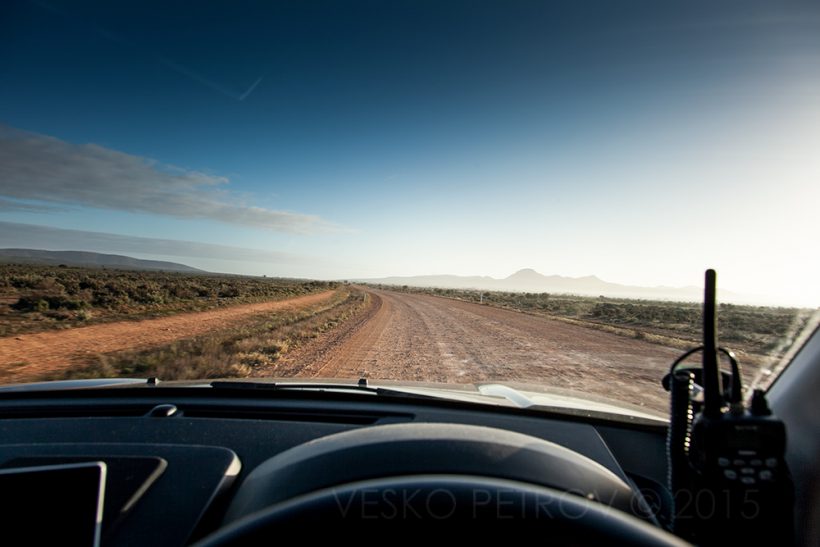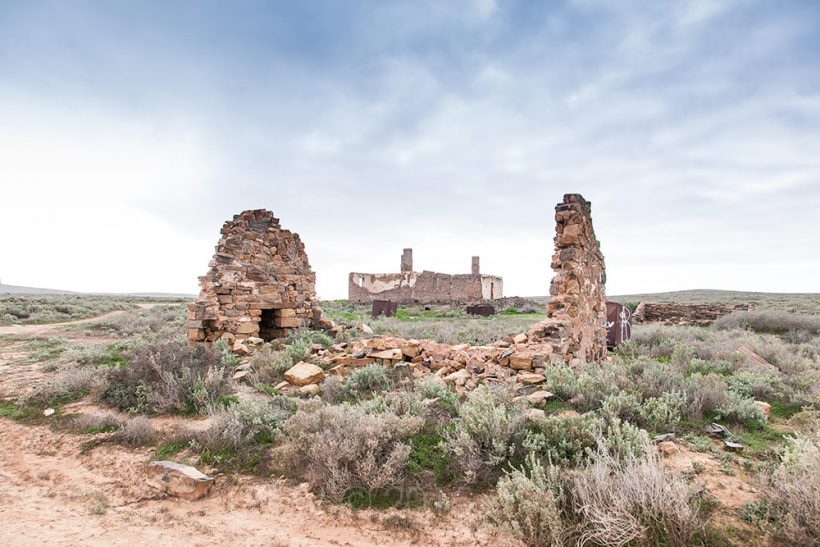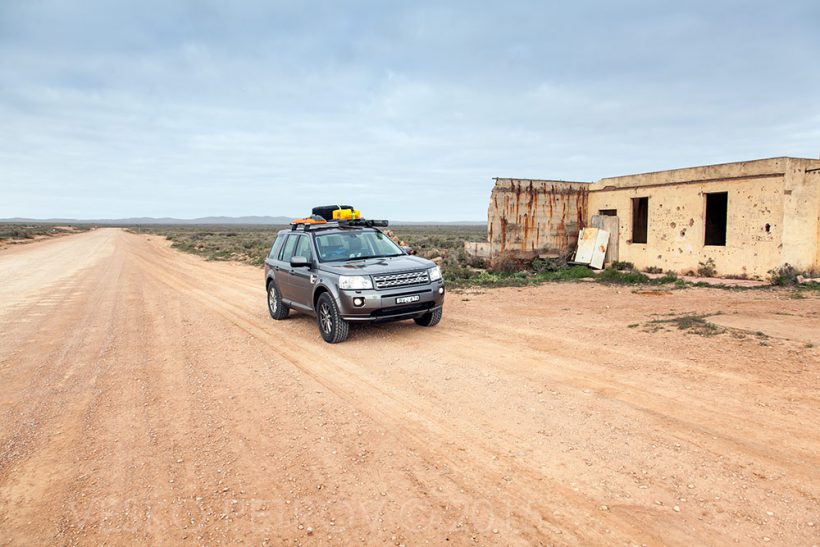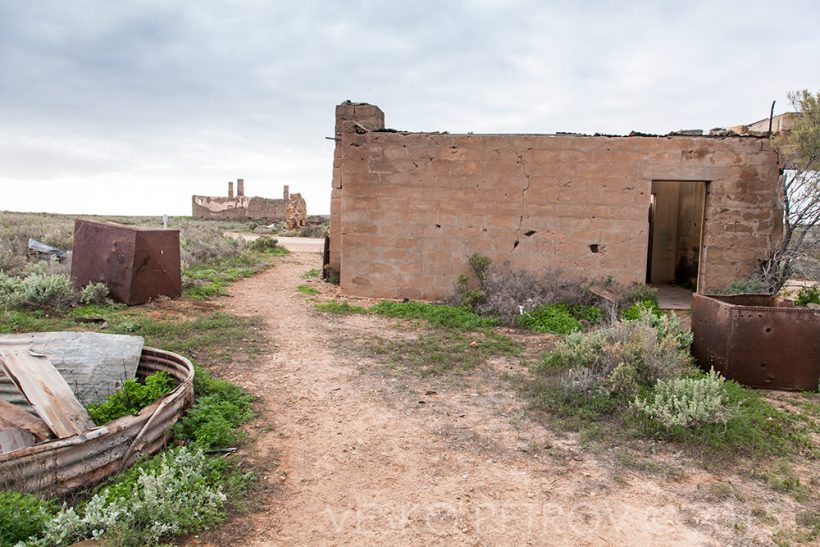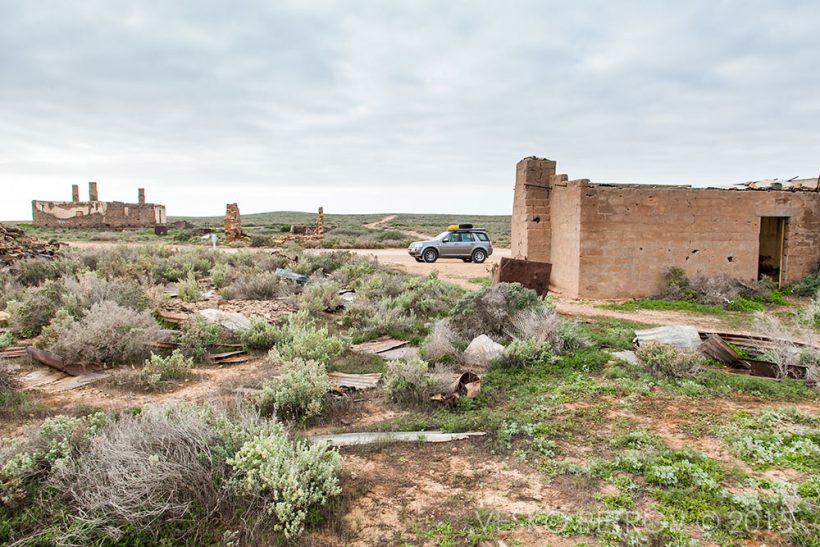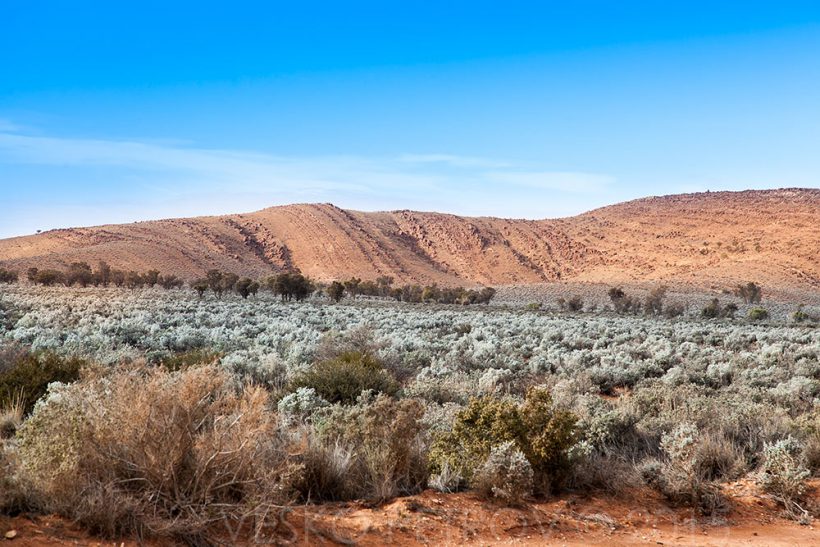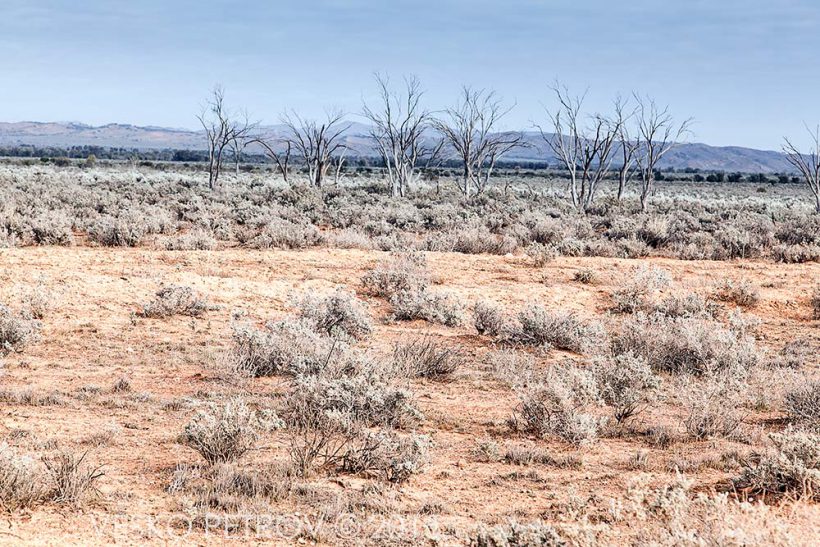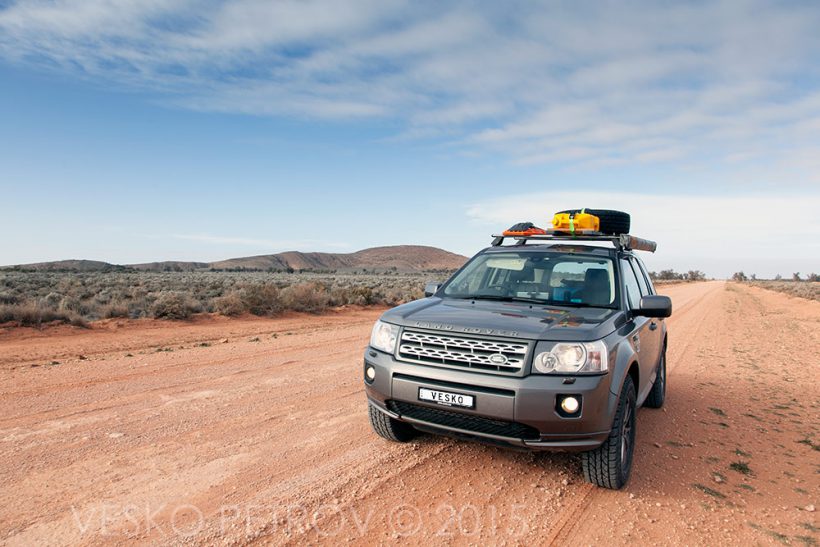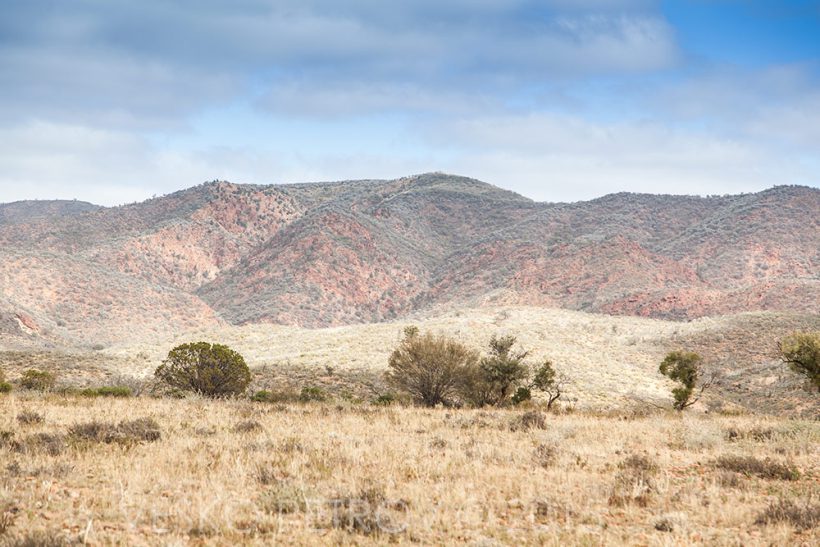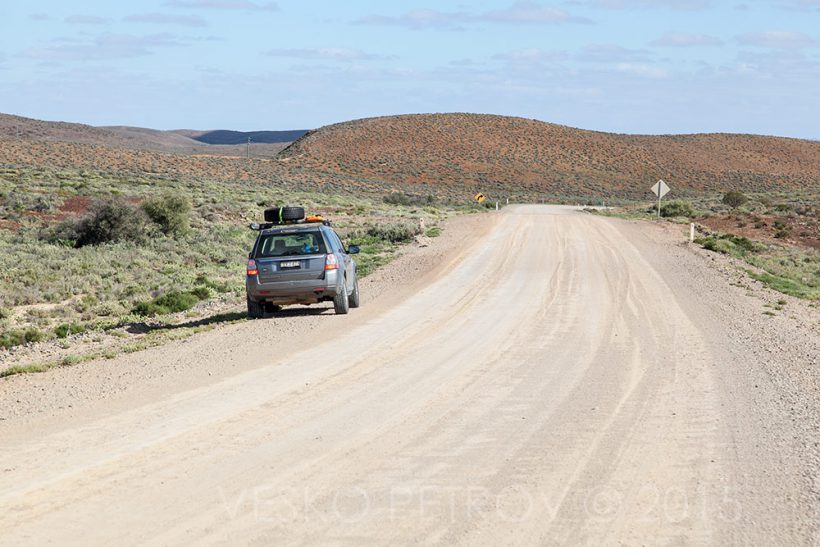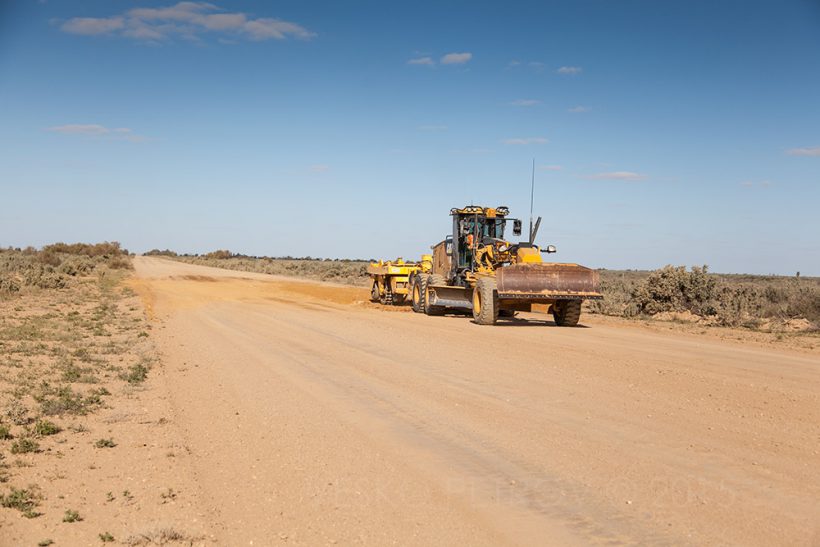 Maree is the same as I saw it in my two previous visits here. I have a brief stop to call my girl from the Telstra phone booth and let her know I'm all right and then set on the Birdsville Track. I don't have much daylight left; just enough to reach Lake Harry Ruins, where more than a hundred years ago they tried to establish a date palm plantation. I decide to spend the night here. It's a beautiful spot with endless skies and a remarkable sunset, immediately followed by a huge moon-rise.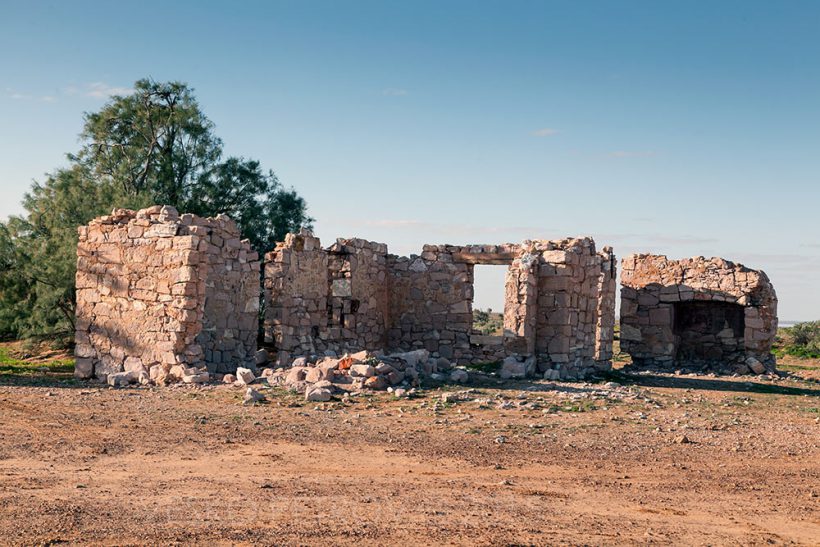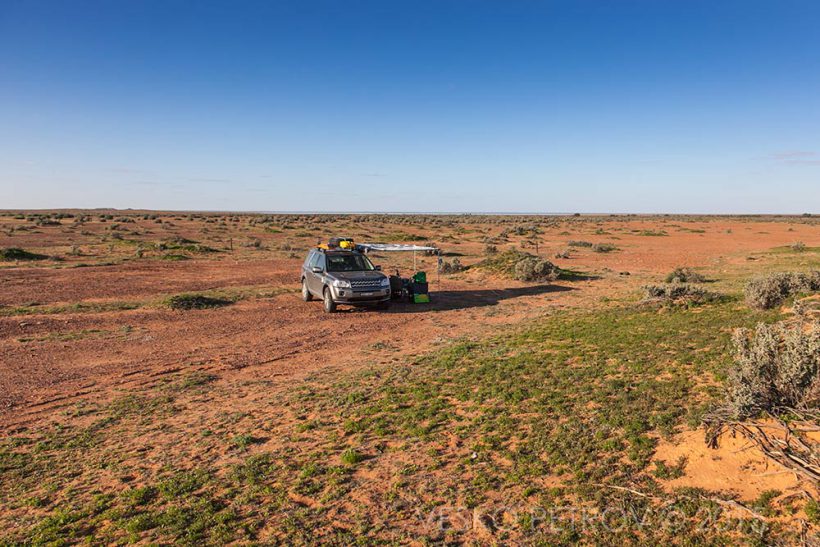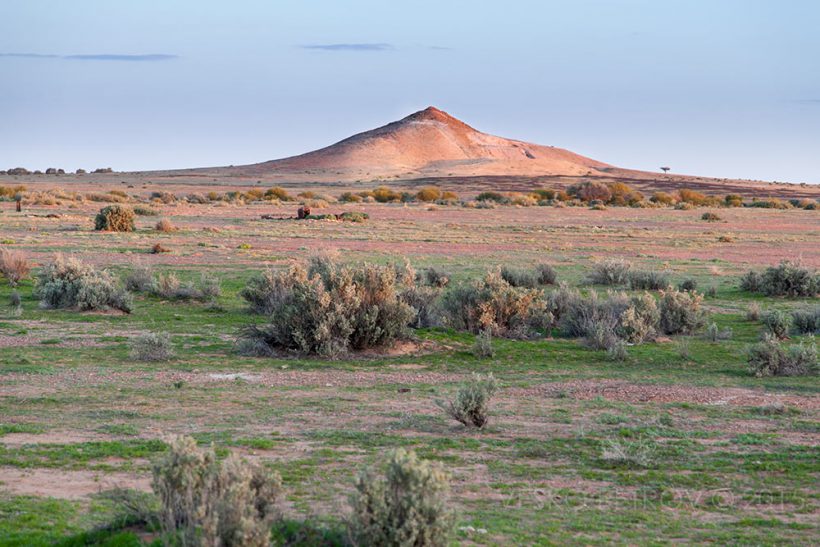 The next day I drive slowly, stopping frequently to explore the natural and historical significance of this place. First I climb a hill, where I meet a couple of keen photographers; then I stop to see the natural spa pool at Clayton campground (and have a quick hot shower). Further on I explore the old Mulka ruins, where I read the interesting story of George Aiston, who at the beginning of last century was the proprietor of this isolated supply store.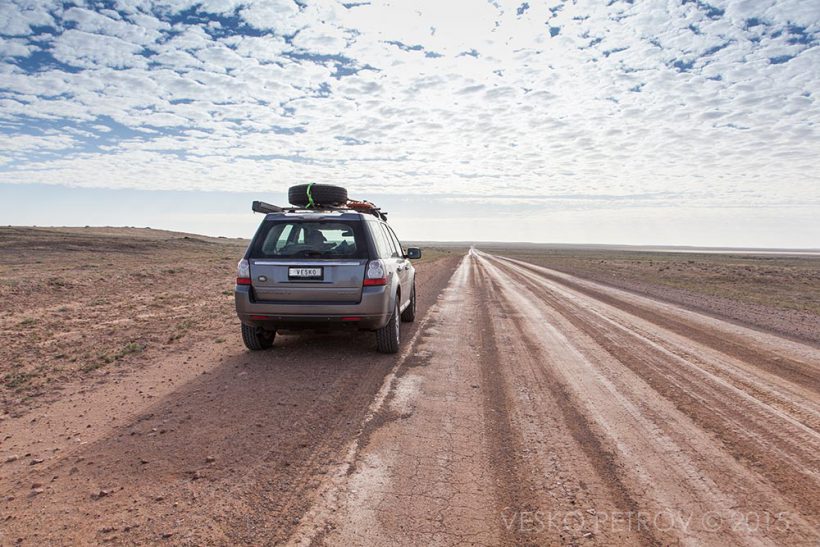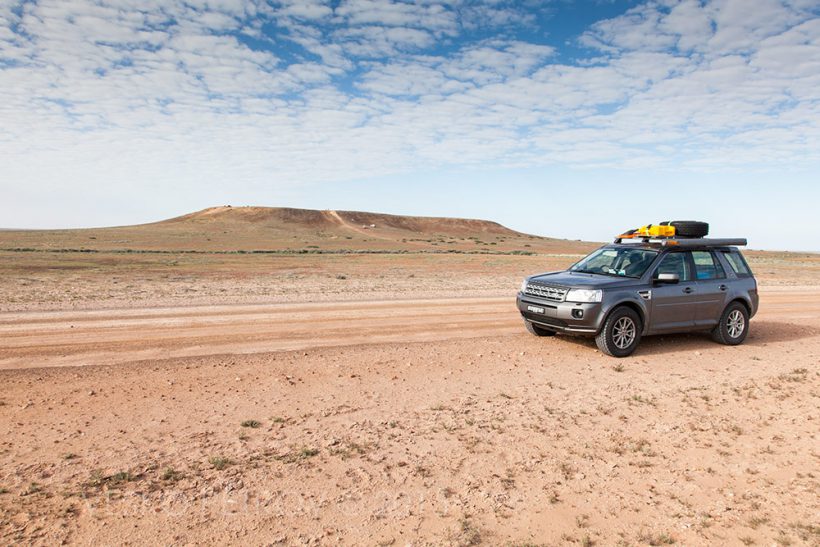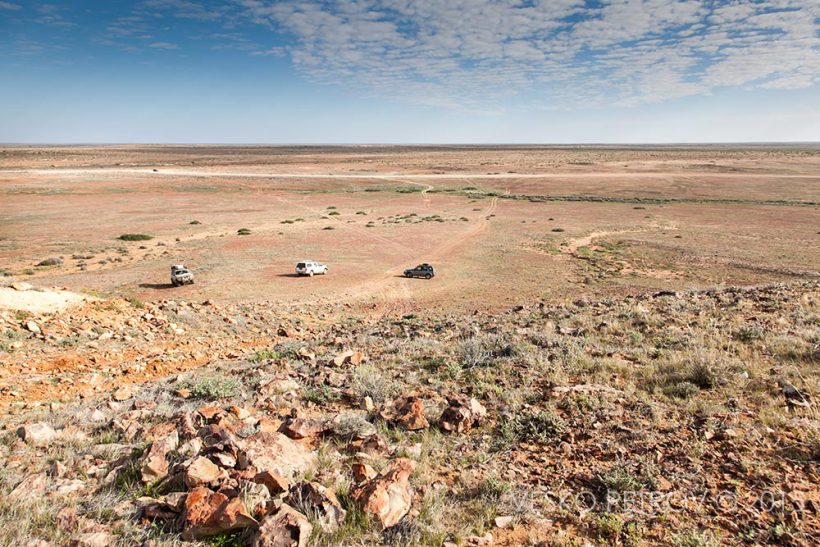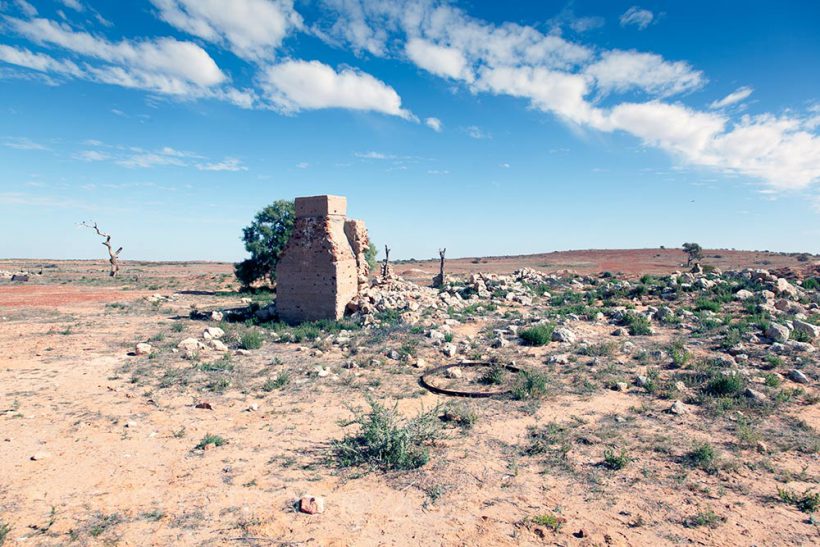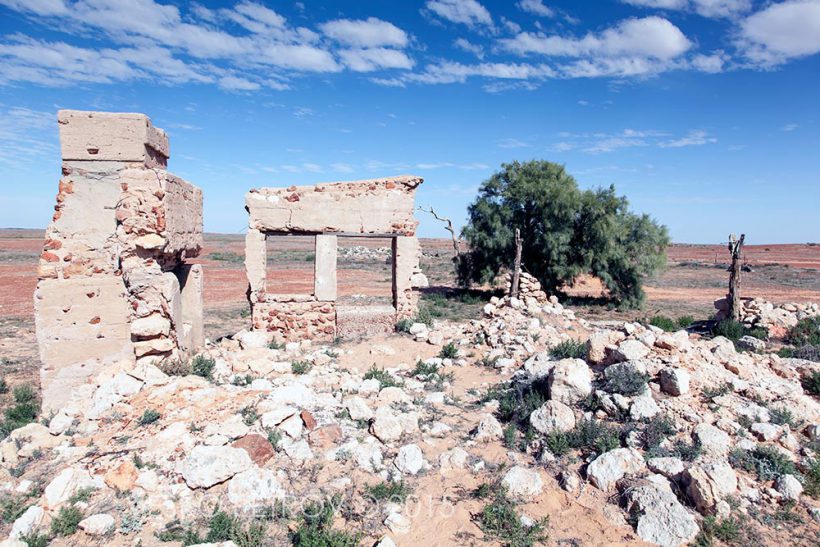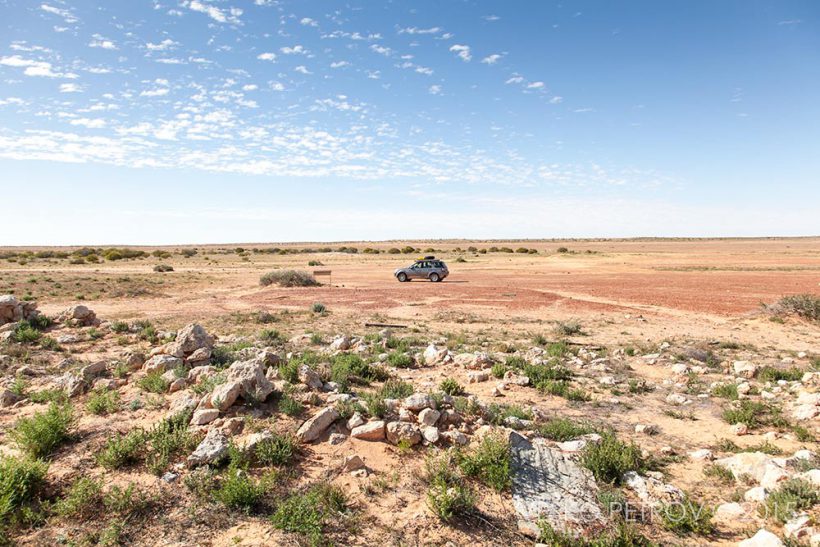 I stop for lunch at Mirra Mitta Bore, where foul smelling steam comes out of the bubbling water. Later I pass the Tppipilla Creek Bush Camp, don't like it because of the numerous caravans parked here and continue to another spot mentioned in WikiCamps – a little bushy area around a small semi-dry creek, and all to myself – just perfect.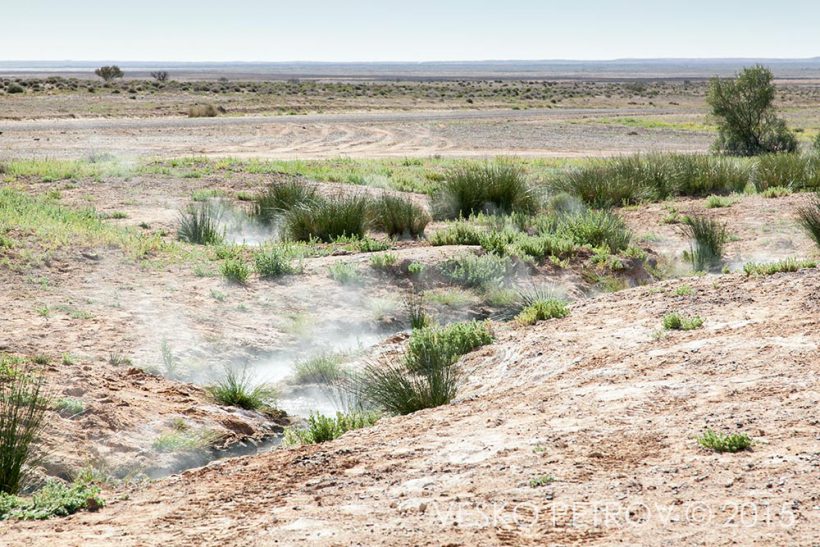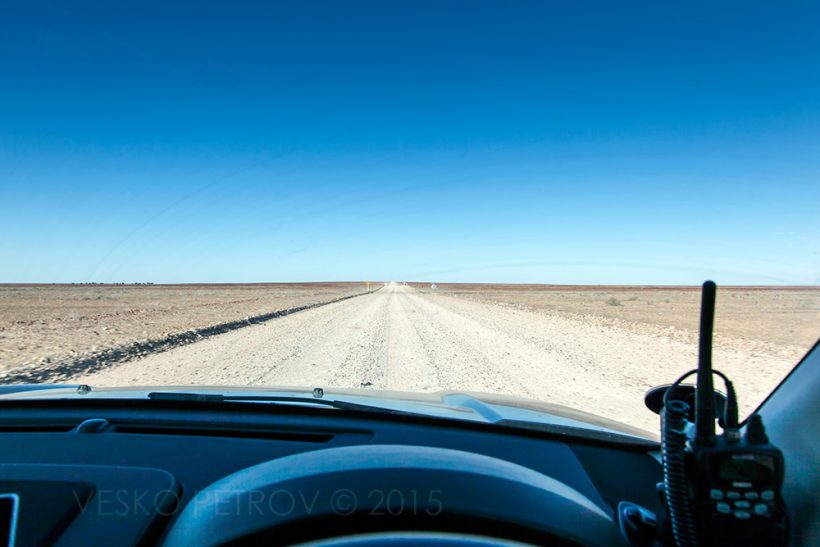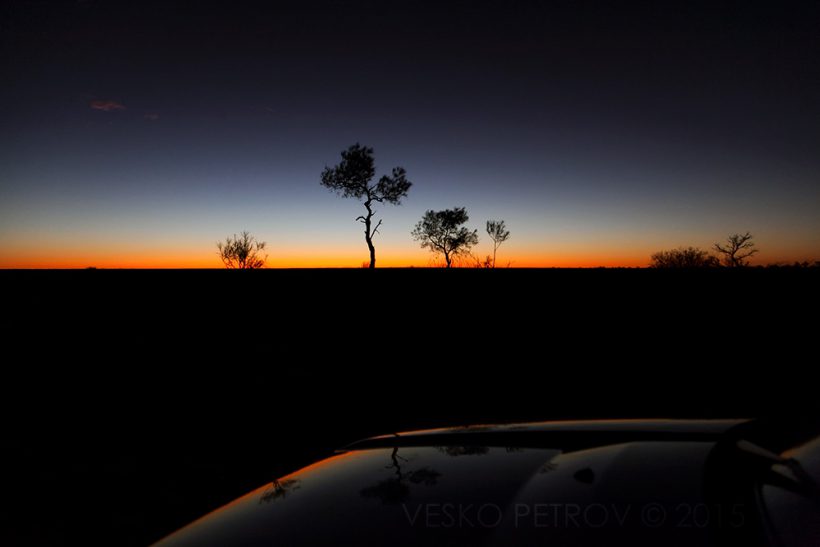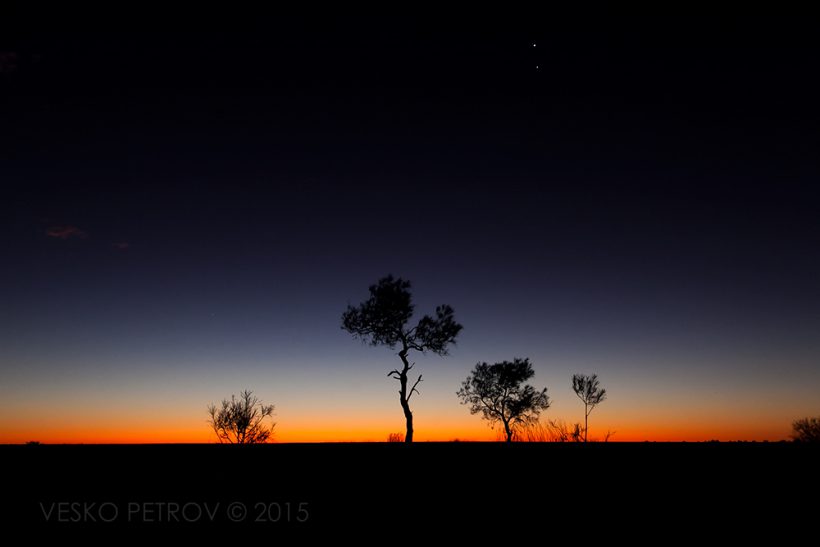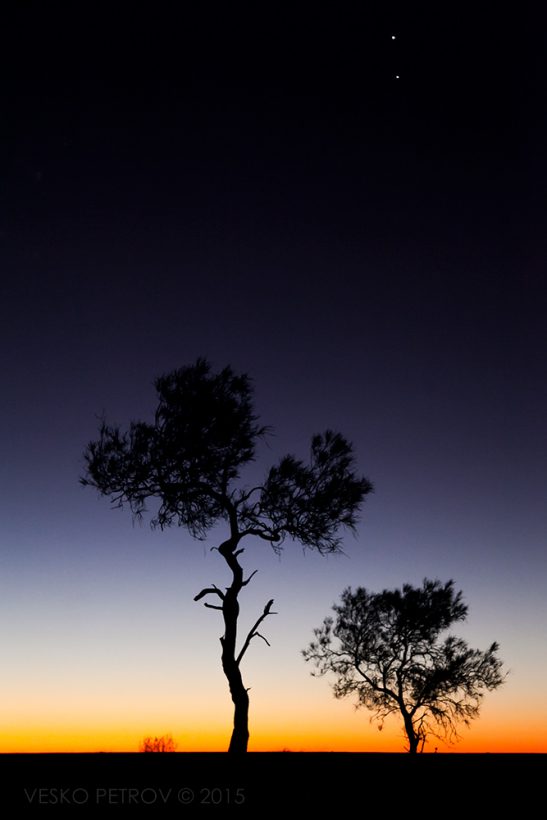 Another brilliant day takes me to Birdsville. Along the way I try to find the Page family grave, but there is no sign and no access so around lunch I reach Birdsville. For some reason at the service station there is a long queue and it takes a while to fill in and to pay for my diesel. I attribute it to the school holidays, but later I'll find out that the reason for the crowd is the Birdsville Big Red Bash. I learn it from the t-shirt of a fat man standing in front of me on the queue which says "I've been Outback for the Bash" and Jimmy Barnes as the biggest name among others (obviously performers), which are totally unknown to me.
Gosh, I say to myself, trying to get away from it all, eh! So I devise a clever plan to drive into the desert tonight away from the "Outback Bash", naively thinking that the concert will happen in Birdsville. The sheer number of cars driving toward the Big Red should have rung my internal warning bell – when I arrive at the Big Red I discover hundreds of caravans and hundreds of tents spread on the dry lake east of the great dune and a stage erected at the bottom of it.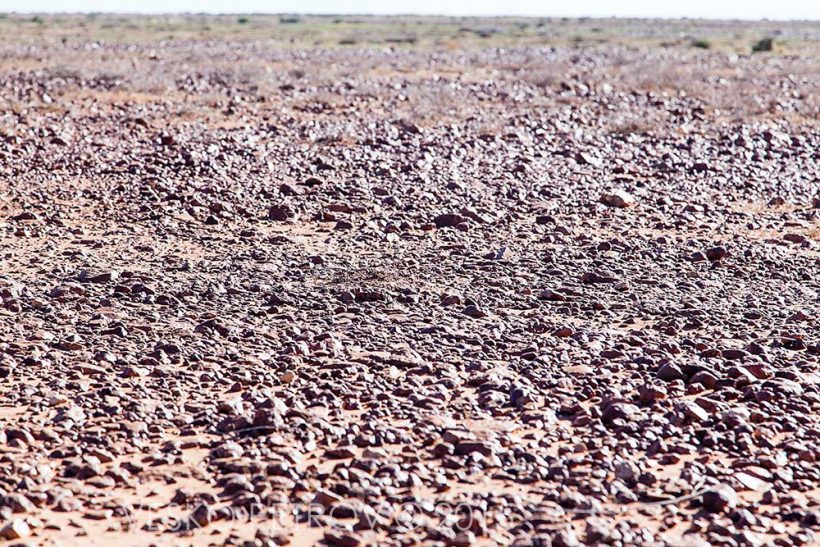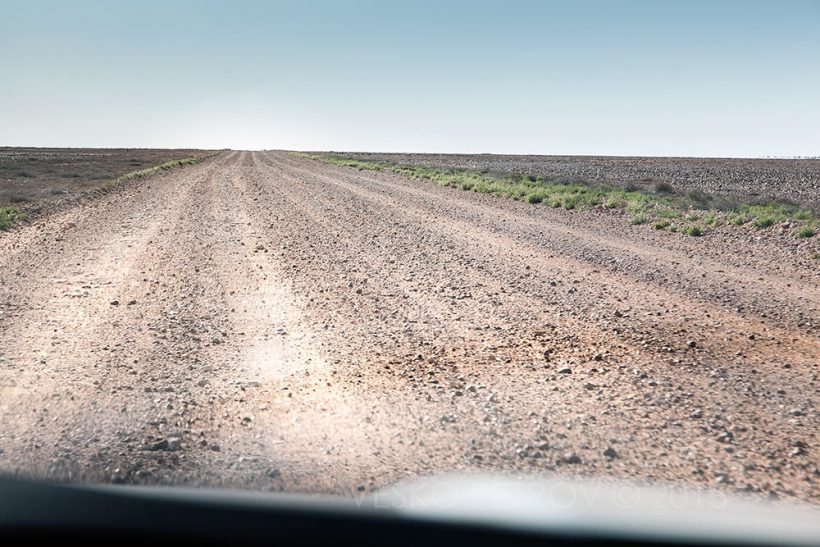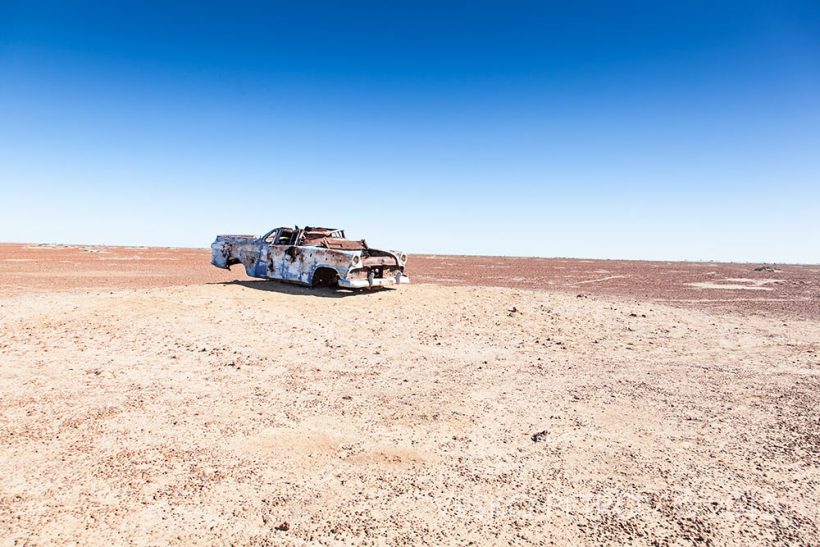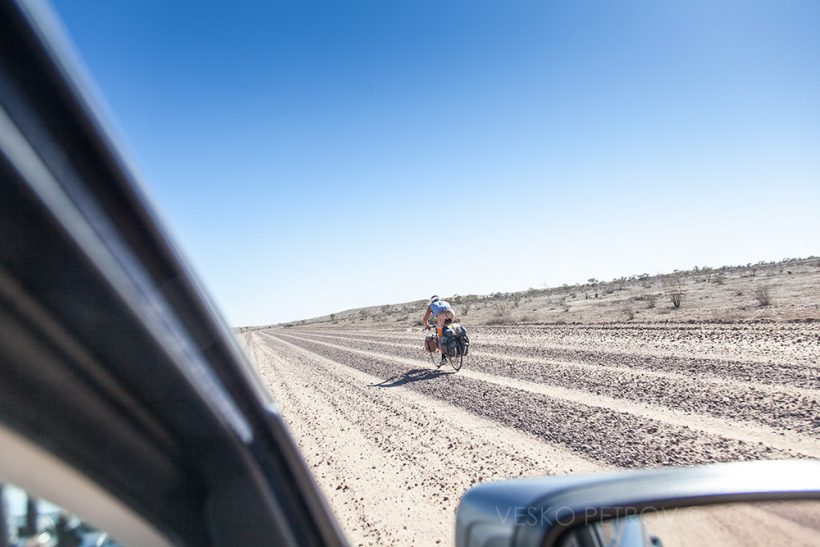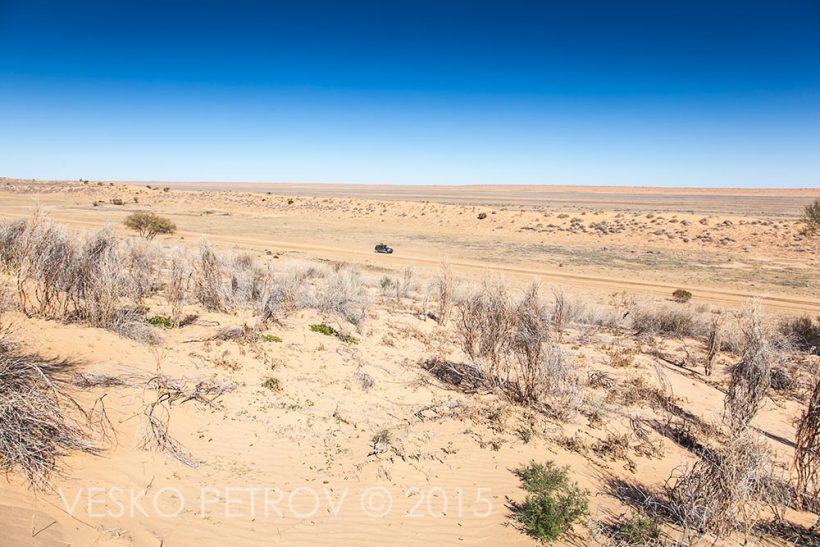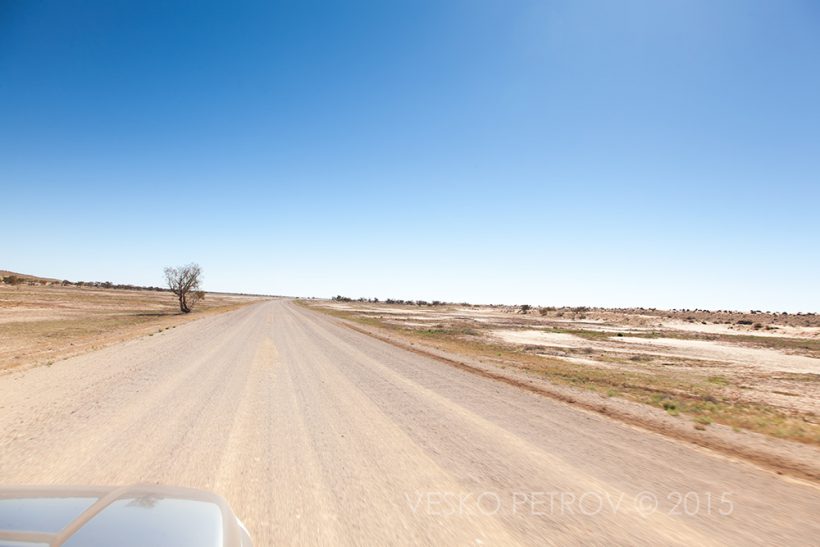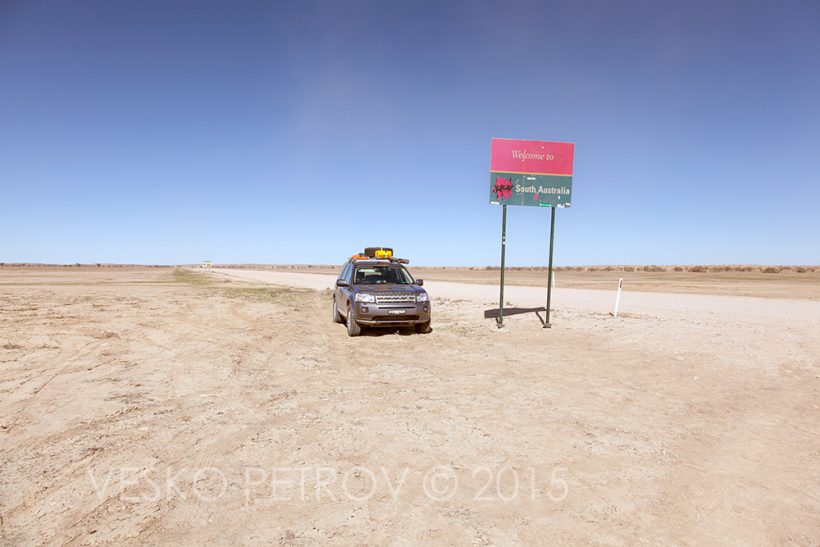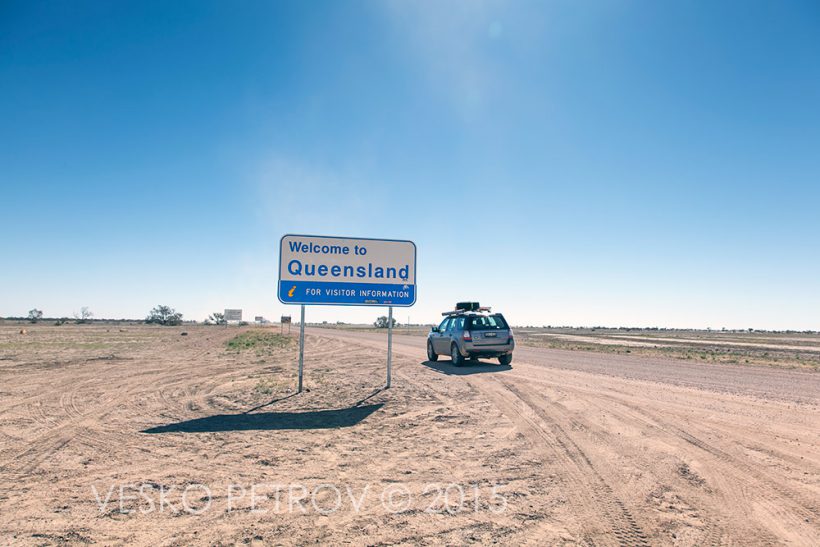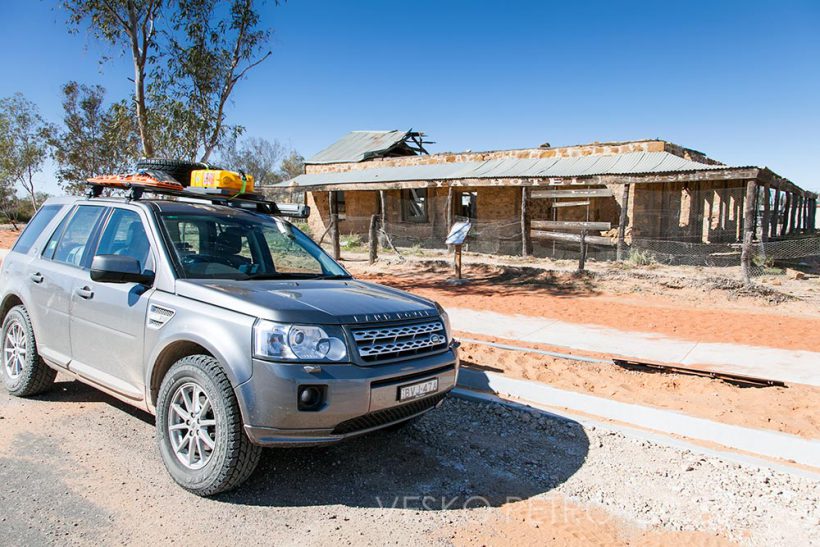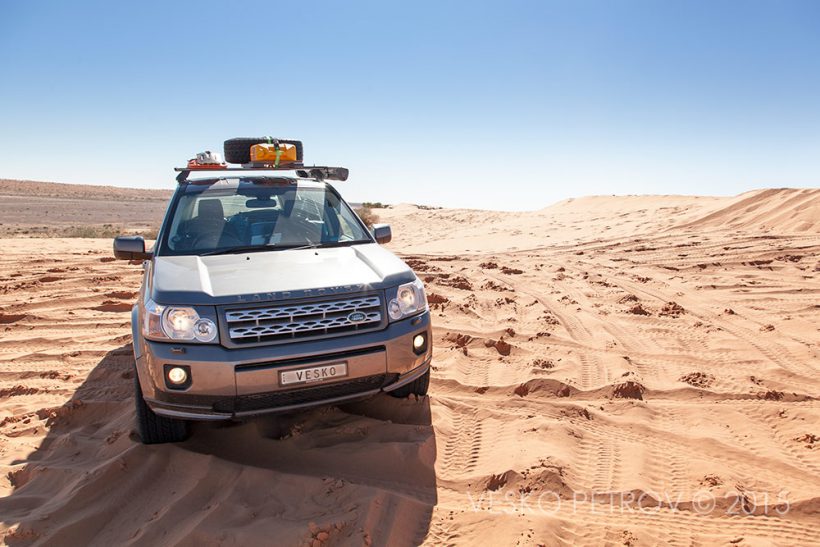 Meanwhile on top of Big Red a large beer drinking crowd is cheering a few Toyota drivers, who are speeding up their cars to climb the west side of the dune. Most often they get stuck mid or two-thirds of the way and pull back. Just a couple of FJ Cruisers have more luck. Even I can see that their tyres are too inflated and all of them are hitting the deep ruts in the middle. I don't understand what all the fuss about this dune is. To me it doesn't look very hard, certainly not as hard as some places I had to climb during my crossing of the dessert a couple of years ago.  For a moment I'm tempted to demonstrate the FL2 capabilities, but don't see the point impressing the beer drinking crowd.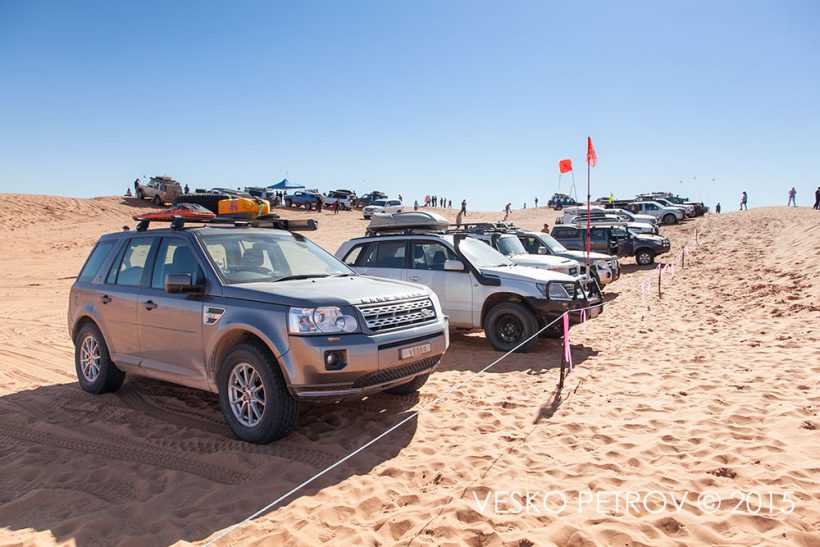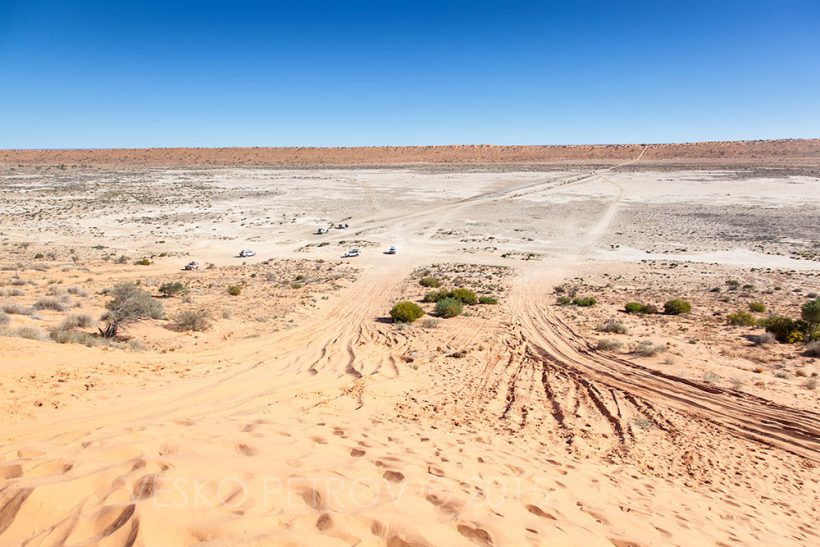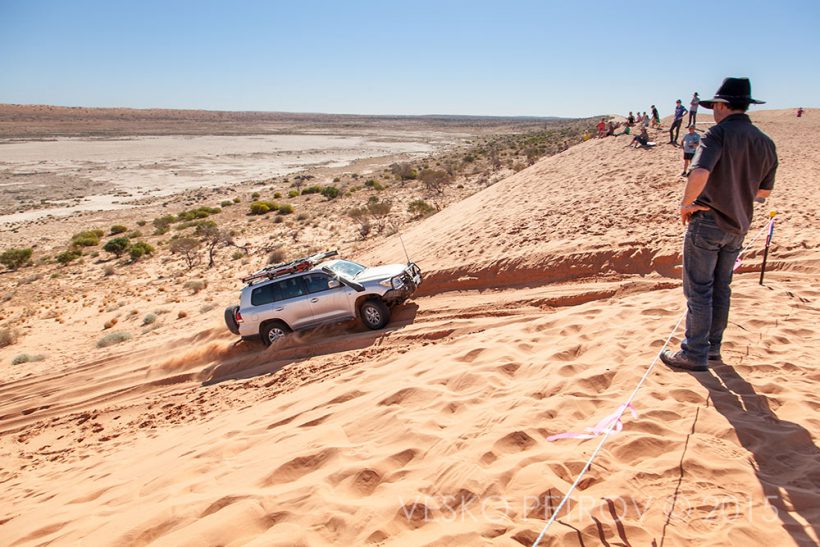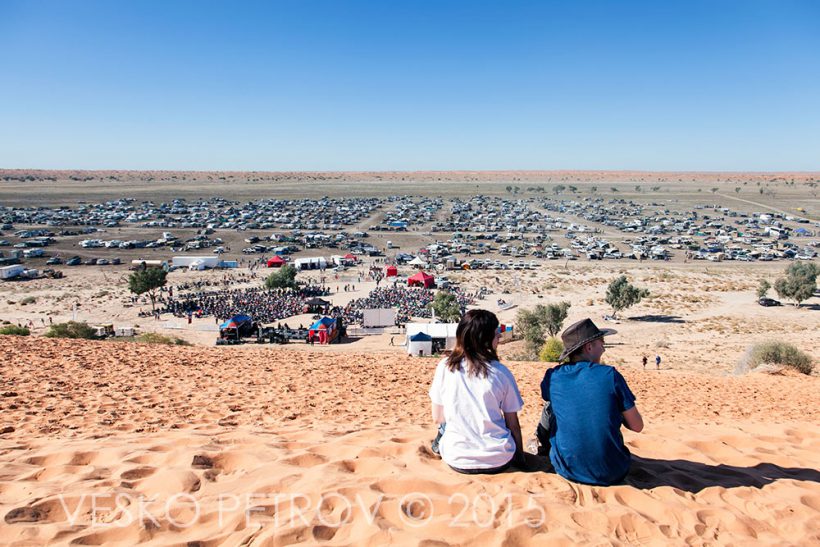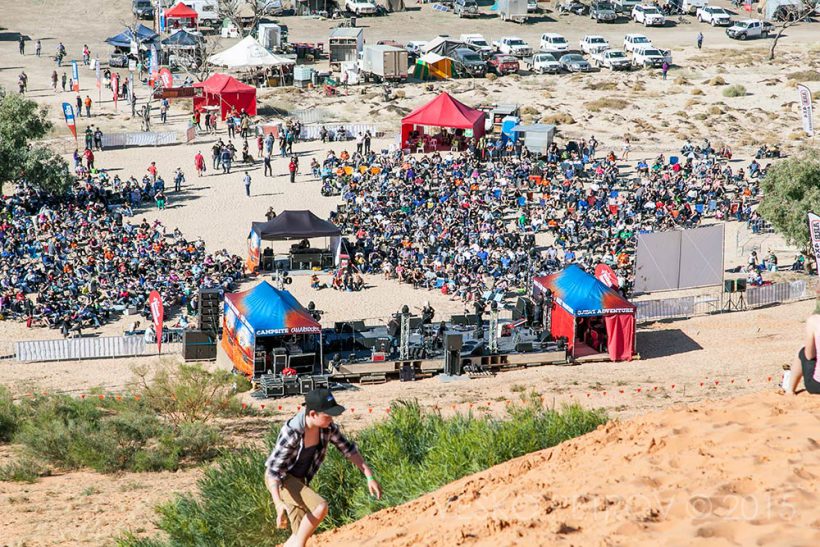 Back to the concert on the other side, someone has started to cut some notes with the urgent sound of a guitar. The sun is setting and the concert is about to get into a full swing. I'm here I say to myself, I might as well stay to see Jimmy Barnes in action. So I buy my entrance and park the car away from the campers. Soon I mix up with the festive crowd to enjoy a beer and the loud rock music. Then the inevitable happens, a pretty girl asks me if she can join me as she feels awkward to be alone in such a jolly crowd. She seems a bit furious about something, prompting me to ask what the matter is. The matter is simple – her (now former) boyfriend brought her here, but instead of keeping her company, got himself totally drunk and passed out in his car. She hates his snoring, she says. So now Sarah (that's her name) is determined to punish her careless former boyfriend with having a really good time herself at the "Birdsville Big Red Bash". Well, who am I to deny the girl what she wants? I do my best to make this night memorable for her …
OK friends, it is getting too long now, I will not bore you with the details, I will continue tomorrow.