Mt Dare and Uluru
This is the follow up of Simpson Desert and Dalhousie Spring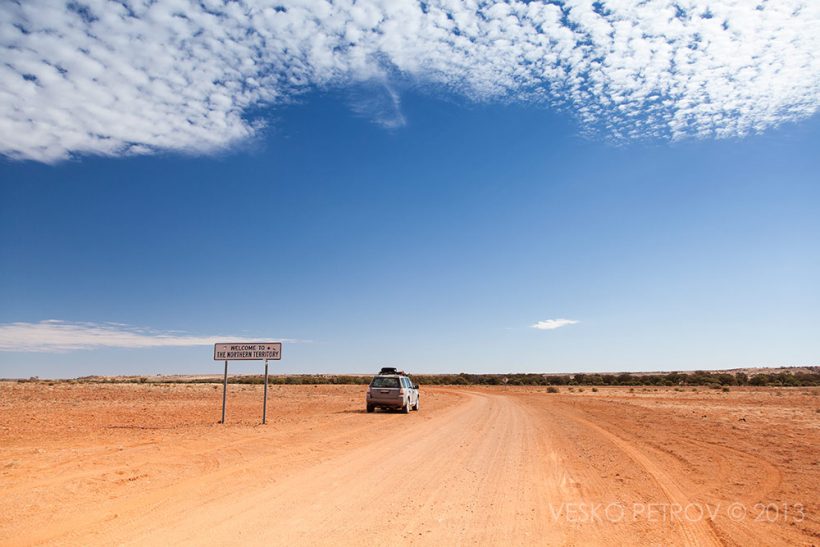 The sunrises and the sunsets here are unbelievable. I pack up my camp slowly, enjoying strong coffee and a hearty breakfast. Most of the other campers are very quick. It doesn't take them long to jump from their cots and start their cars. I'm not in a hurry, today I don't have long to drive and I feel lazy with the good feeling that I achieved something yesterday.
When I'm ready I first tackle to horrid rocky sections leading out of Dalhouse Springs. It's unbearable again, mostly the fear that a tyre might burst at any moment. Surprisingly I get out of the stony section without a flat tyre (but it is not too late). Then the dirt road leading to Mt Dare seems a highway, real pleasure.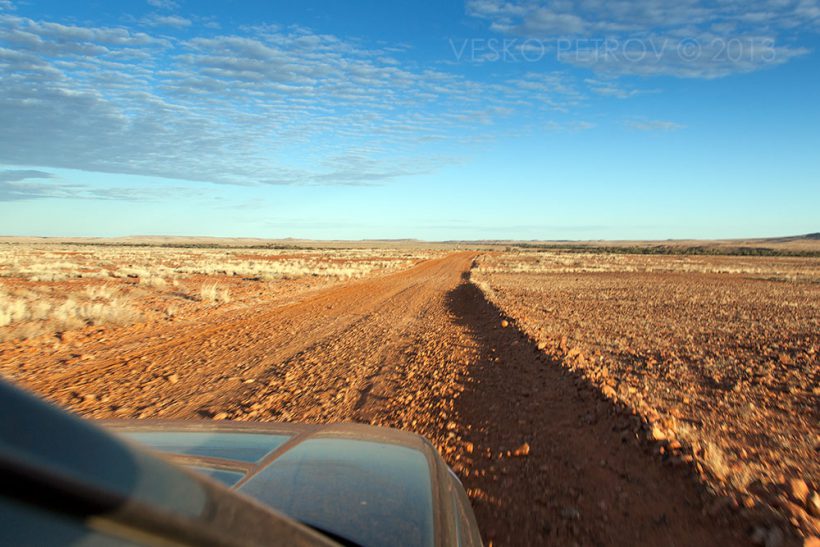 Mt Dare is a good place, I only wish it was my next overnighter – it is too early, not lunch yet, but never too early for a beer. I cannot believe my luck to meet the legendary guy called Jeff. He puts up with my awkwardness, and despite my lack of communication skills manages to maintain the lively chat, showing me his machine – a well-equipped Toyota.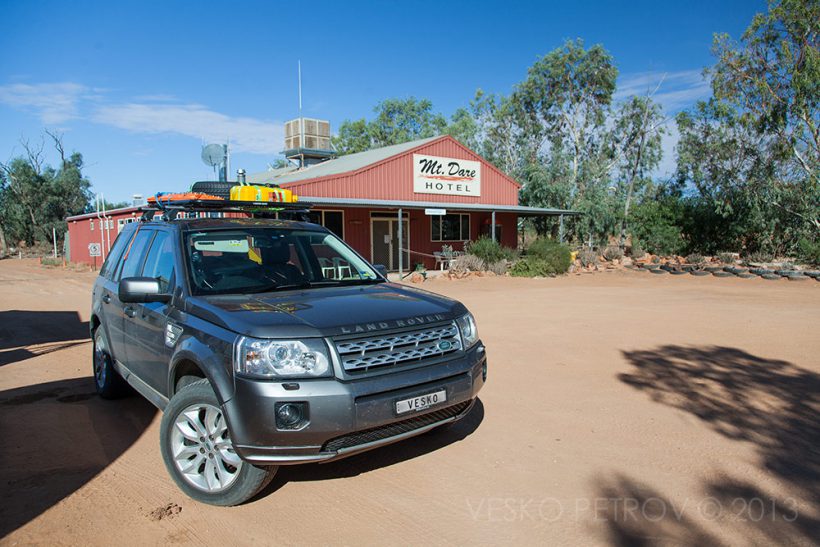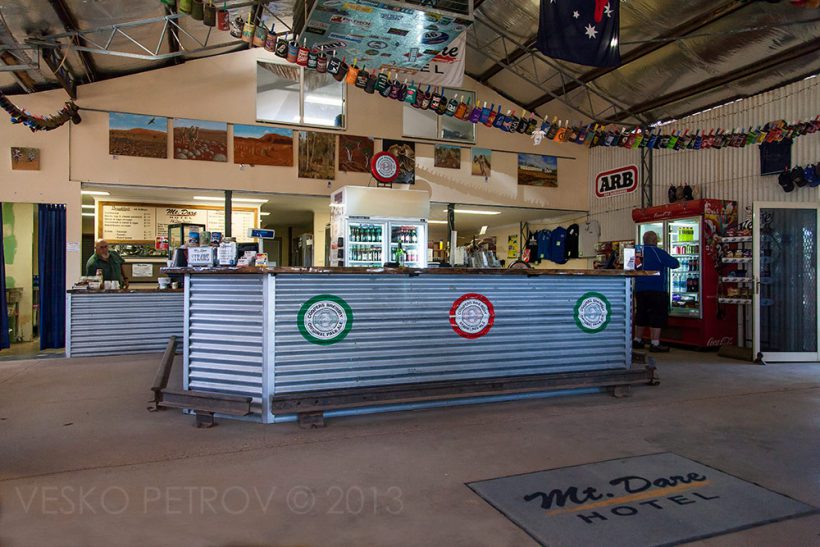 Then I depart. The road to Stuart Highway is very good (my opinion after the horrid rocky roads around Dalhouse Springs). I wanted to see Finke, appearing as a village on the map, but when I come near I realise it is an aboriginal settlement protected with barb wires and a gate. Never mind then stopping here, I continue towards A 87, and some 150 km later I get to Kulgera Roadhouse on the highway. The fuel here seems prohibitively expensive, so I step on the highway hoping for cheaper fuel at the intersection for Uluru. No such luck – the diesel there is $2.20.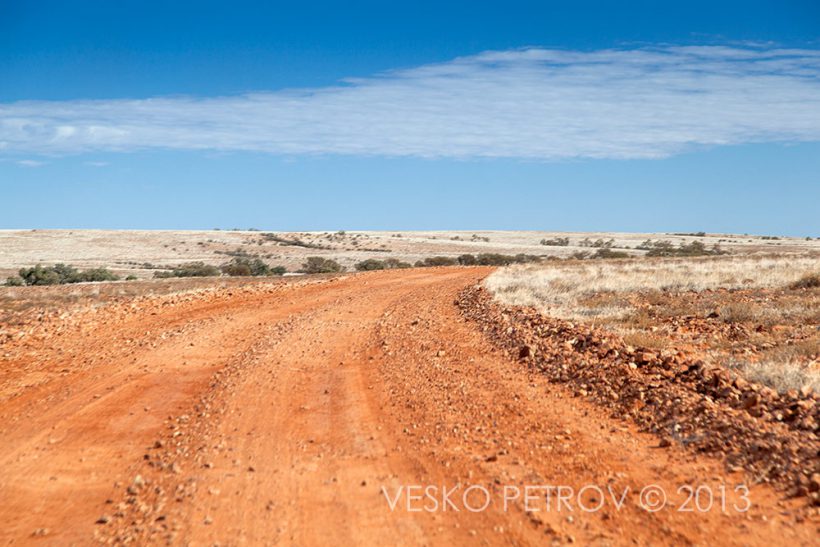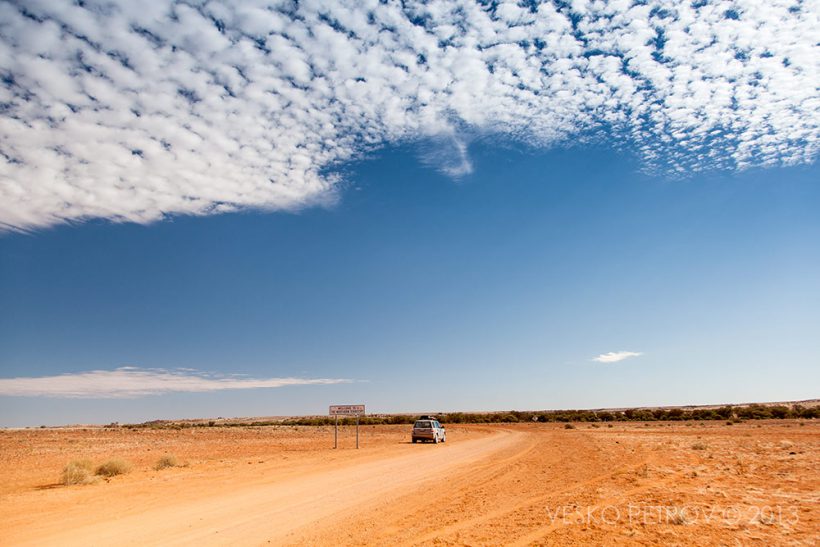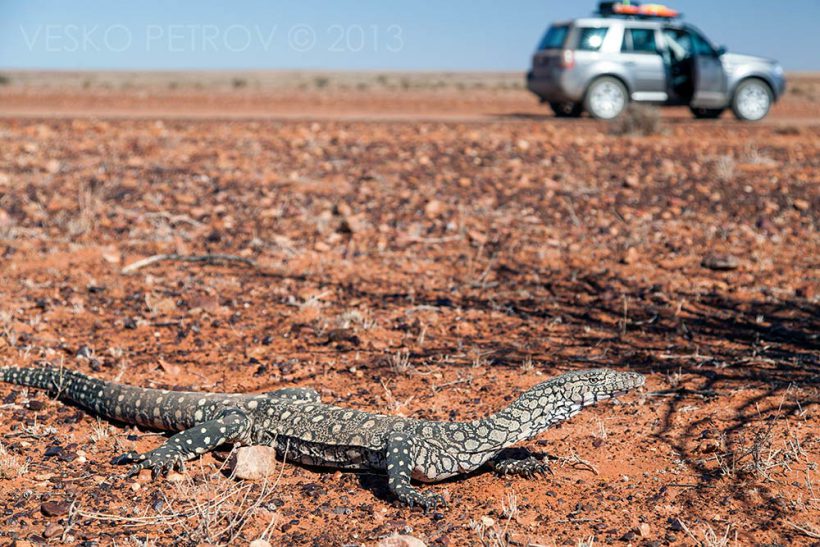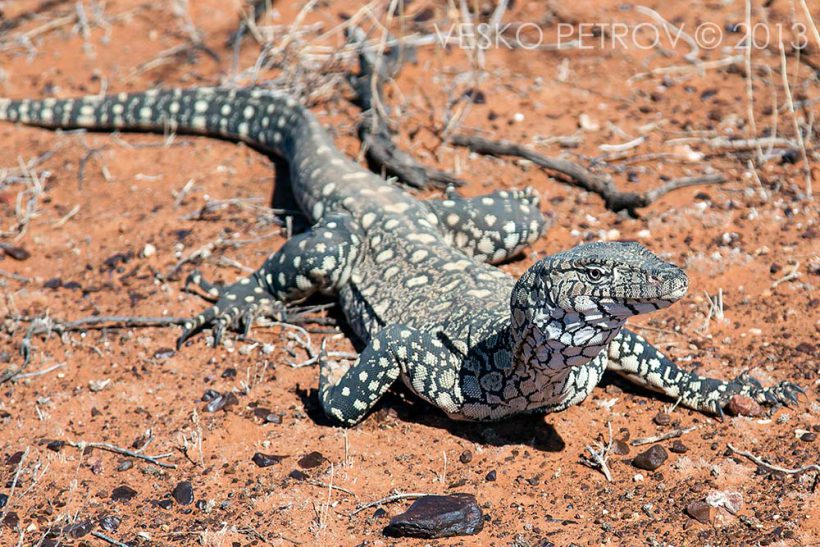 It's amazing – Mike warned me about this scam around Uluru, where some aboriginal people try to stop you on the highway, pretending to be in a car trouble. I knew it to be a scam and still  when I saw a family sitting around a stationary car, I stopped. The man was frantically waving his hands for help. I stopped, but then I quickly run away, when I realised the man was asking if I had some spare beer for them to pass time until the NRMA arrives.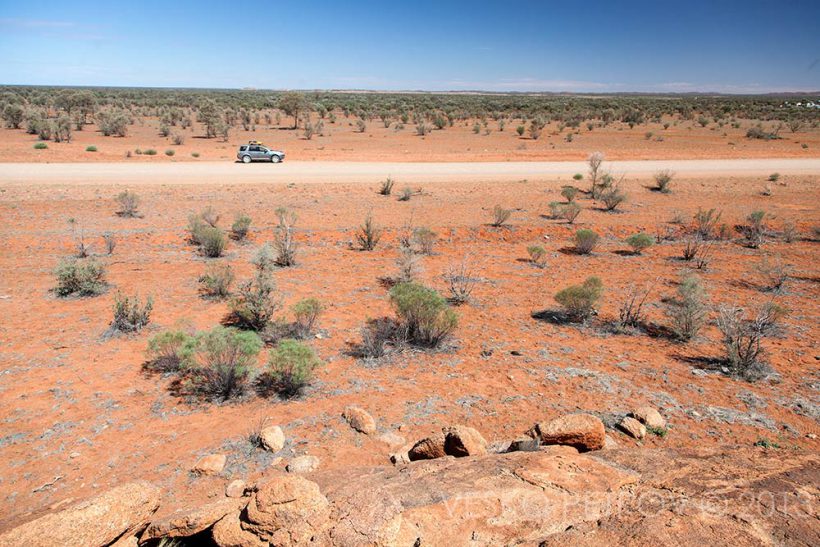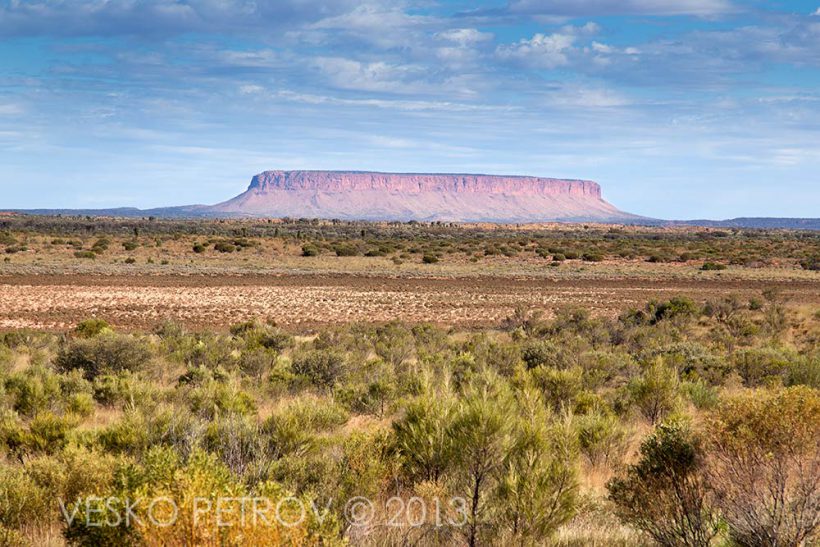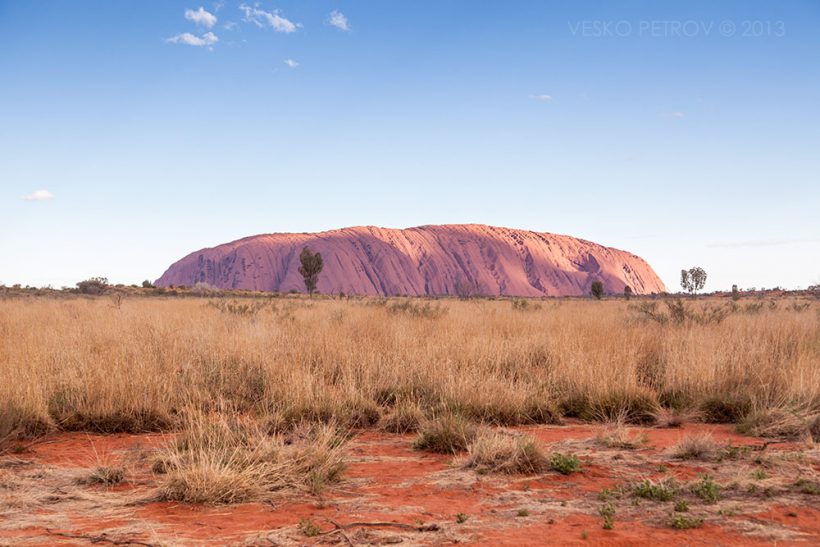 Everything around Uluru is very expensive, not only the fuel. At Curtin Springs I pay $75 for a miserable cabin with space just for a bed, but I don't care. Tomorrow I will drive to Uluru airport to pick up my girl. I will tell her about my amazing trip, about the desert, about the Canadian backpacker/receptionist at Kidman Camp in North Bourke and the student girls I met at the Bullah Bullah Waterhole.  She will just smile and say: Yeah, right – you have vivid imagination…
Then we will have a few luxury days at Uluru Resort, and we will have a great trip back to Sydney through the Painted Dessert, Oodnadatta track (only one flat tyre, fixed at Williams Creek for $50), the legendary Marie pub and the wonderful Flinders Ranges, Broken Hill, Silverton etc., but this is another trip entirely.
The End